Daily Archives:
April 25, 2021
After a quiet morning, I put in a call to my cousin (first cousin, once removed) Marjorie back in Athens to see how she was doing, and to thank her for the nice Easter card she sent us, including a lot of my mother's old letters to family members, as well as an old photograph of my grandmother, Clara Calvin (my mother's mother).
Marjorie's husband, Dr. Walter Walker, died suddenly this past January. Ironically, after both he and Marjorie survived CoVid last October with no real problems, he collapsed and couldn't get up.
Taken to the hospital, he was diagnosed with advanced bone cancer and died a few days later. He was 91.
I was really surprised to see this old photo of my grandmother, obviously a reprint.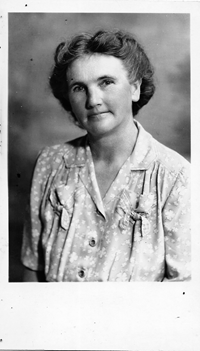 The photo doesn't have a date of any kind on it, but I'm thinking maybe late 40's/early 50's, since this was her in the early 70's.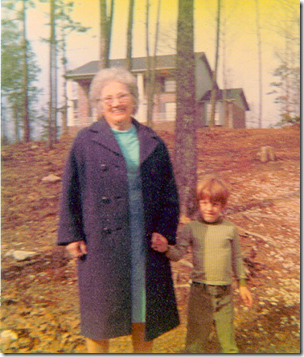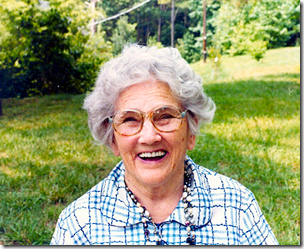 We're really looking forward to seeing Marjorie this June when we coming back through Alabama from our reunion up in Illinois.
About 1pm Jan and I headed over to Dickinson to have lunch again at Gator's Bar & Grill, and it was good to see them even busier than last weekend.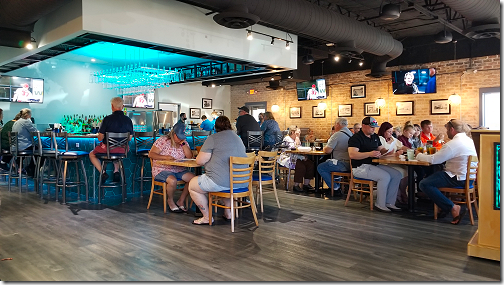 Margie, the owner, said they've been super busy ever since they opened last Saturday.
Jan got their Blackened Chicken Breast with Roasted Broccoli and Sweet Potato Waffle Fries.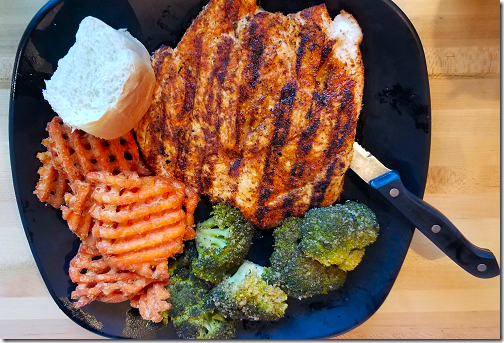 I got a Blackened Chicken Breast Sandwich, adding Bacon and Texas ToothPicks, along with the Sweet Potato Waffle Fries.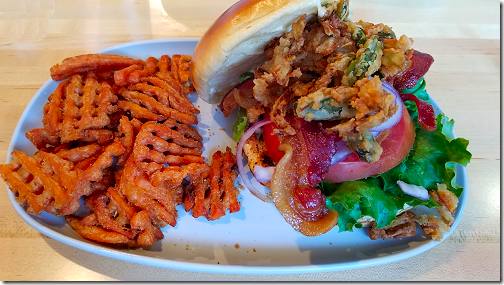 Both really, really good. And we're really glad to see them doing so good.
Next up was a quick HEB stop before getting home a little after 3pm. And after everything was put away, we retired to the patio to enjoy a couple of cold, refreshing adult beverages.
A very nice way to end the day.
---
Thought For The Day:
"A nation of sheep will be controlled by wolves."