Daily Archives:
November 2, 2021
Jan and I were out and about a little after 1pm, with our first stop at a new place up in Webster called Pho Barr. We were interested because they're supposed to be opening one down in our area.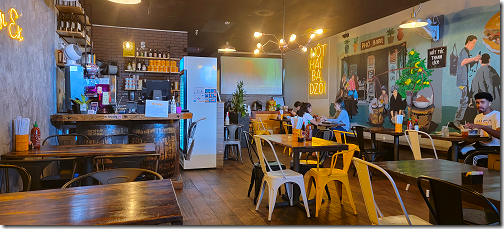 A small, somewhat nondescript place in a strip center, near another favorite of ours, Texas Huddle Grille, home of the PB&J Bacon Cheeseburger, it's much nicer inside.
And the food was really delicious too.
We started out with an order of Grilled Pork Spring Rolls, with a really good peanut sauce.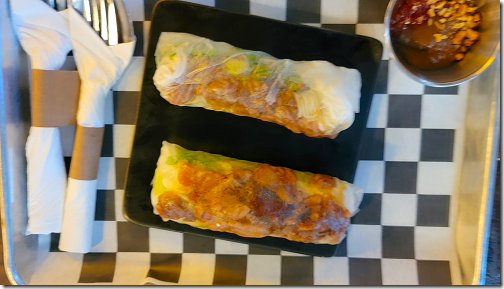 Next we moved on to their Vermicelli Bowls. Jan's with Grilled Chicken, and mine with Grilled Ribeye.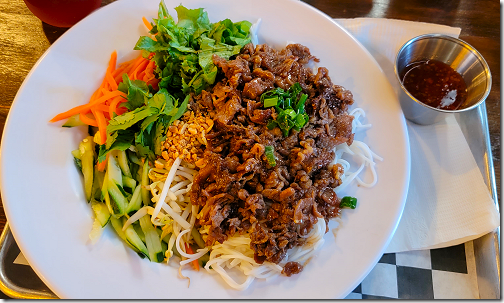 We both talked about how much this reminded us of Little V's Vietnamese Bistro up in Katy.
We asked for Iced Tea and got this delicious black tea with Sea Foam.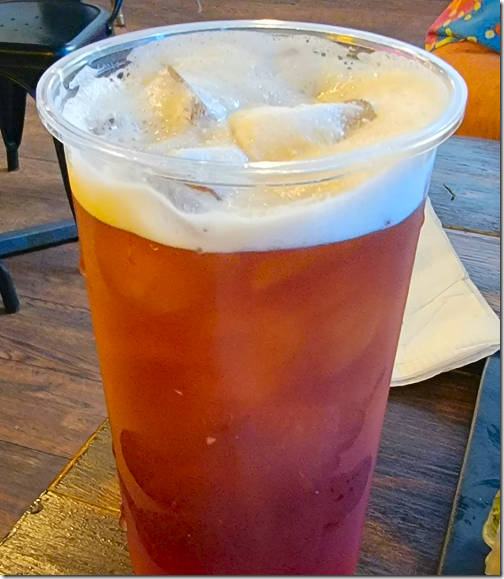 Not sure exactly what 'Sea Foam' is, but it was very tasty.
We will definitely be back here, and soon. In fact, probably this Thursday.
It was that good.
Then it was on down to our WalMart for some groceries. And it was noticeable how empty some of the shelves were. Like the lunch meat section here.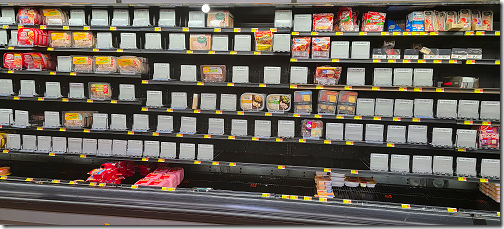 And this wasn't the the only area of bare shelves.

---
Thought For The Day: