Daily Archives:
November 22, 2021
I had the follow-up appointment for my recent cervical spine surgery this afternoon with my neurosurgeon. Well, actually his P.A. (Physician's Assistant), Alexandria.
She seemed a little surprised at how well I was doing only 10 days out from the surgery, especially since I had never had to take any Tylenol/Codeine pain medication. So well, in fact, that that she told me I didn't have to wear the "collar of shame" until Friday as I was originally told, but could stop wearing it right then. And of course that meant that I can drive again. Yea!
I can also stop doing the breathing treatments, using the AirLife Spirometer that I brought home from the hospital.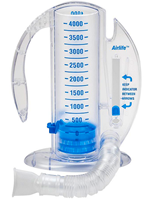 But I will have to keep doing my daily 30 minute Bone Graft Stimulator treatments for the next 6 months.
Plus I can now go back to taking all my daily meds, including my Anti-WuFlu Quercetin/Zinc/D3. Just no more low-dose aspirin for 3 months. And I can't take Advil until then, either. But everything else is OK.
She then went ahead and pulled the Steri-Strips off my incision, giving me my first view of my Big Gnarly Scar. She was also happy with how well it was healing.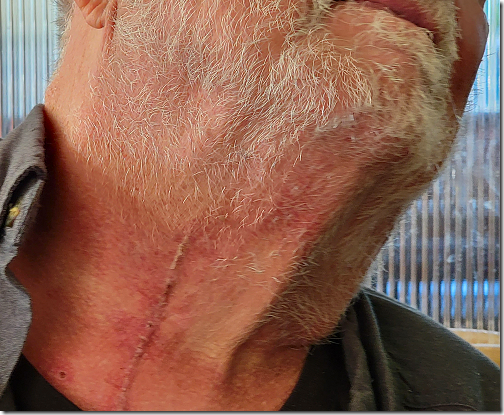 I will wear it proudly.
And it looks like that Brandi may be using Dr. Wang in case she also needs cervical spine surgery. Yes, she's an hour away up in Katy, but Dr. Wang is rated as one of the top-rated Neurosurgeons in Houston. So worth the drive.
Because of this, Brandi had an appointment with Dr. Wang next Monday. Hope it goes as well as mine did.

---
Thought For The Day:
Seen On Twitter:

I told my toddler he was so cute I could just eat him up, and now he's bringing me snacks from the kitchen so I'm not hungry.
.