Daily Archives:
November 26, 2021
Jan and I spent about an hour this morning putting together my new Respawn Gaming Chair, a 30 minute job that took about an hour due to old fumble fingers here.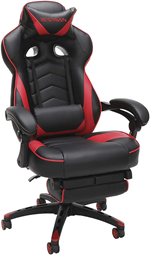 It's amazing how many times I could drop that Allen wrench. Jan, to her credit, kept the snickering mostly muffled.
Then about 1pm, we headed out for our Black Friday event. No, it was not at WalMart or Costco, but at Twin Peaks.
You see, Black Friday at Twin Peaks means Black Lingerie Friday. Much better than fighting the crowds at WalMart, believe me.
Something funny did happen though. We asked specifically for our favorite server, Sylvia, but were told we would have to wait a few minutes for an open table in her area.
When we were being seated, we had to wait a few seconds for the busser to finish wiping down the table. Right about then, the young lady who was guiding us to our table said,
"You asked specifically for Sylvia. Are you her grandparents?"
We both just laughed, and said, "No, she's just a really good server."
And she is too.
In fact, she showed up at our table with our specific drink order, two unsweet iced teas, two iced waters, an extra glass of ice, and a bunch of extra lemons, just a minute or so after we sat down, without us even having to order it.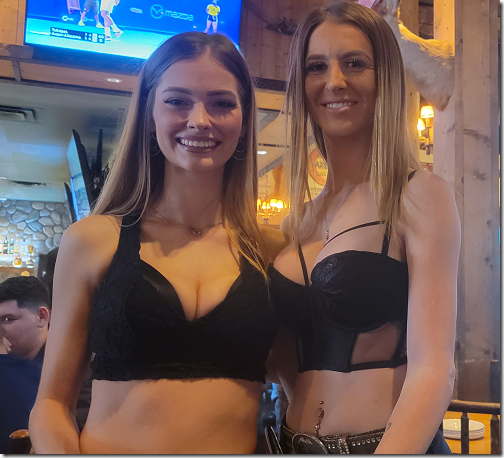 That's Sylvia on the left and her BFF Victoria on the right. Notice I kept the shot from the waist up.
Jan laughing said she didn't know which way to look. There were just 'cheeks' everywhere.
Me, I just kept my mouth shut.

---
Thought For The Day:
If you're going to be weird, be confident about it.
.