Daily Archives:
November 13, 2021
First off Jan and I want to thank everyone for the large outpouring of the prayers and well-wishes. They really meant a lot to us.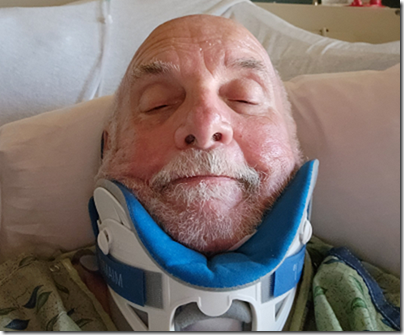 Besides fixing the 3 deteriorating discs, the neurosurgeon said he found and removed several 'major' bone spurs impinging on the spinal cord.
And this morning I've already noticed some improvement in my hands, arms, and legs. But we'll have to see how it goes down the road.
I haven't needed to take any the pain meds I was given so that's good.
Once again, thanks to everyone.
Greg and Jan