Braving The Crowds . . .
After yesterday's front came through, bringing rain, thunder, and lightning, and much colder temps, today stayed in the 50's with a lot of sun. Very nice!
We headed out for lunch a little before 1pm, with Gator's on our menu. Jan got the Grilled Chicken Sandwich rather than her usual Strawberry Walnut Salad.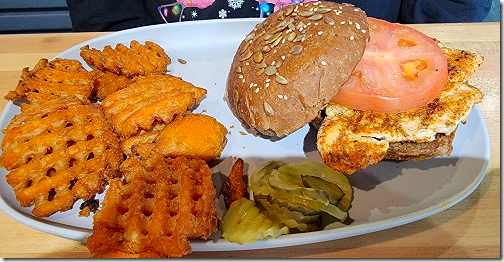 I did a repeat on our last visit, getting the Egg in the Hole BLT Bagel.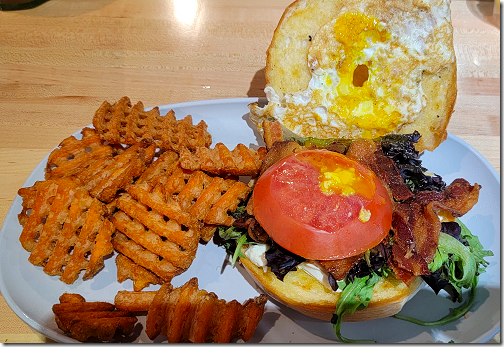 And of course we both got their Sweet Potato Fries.
As usual we finished off by sharing one of their Keto Blueberry Muffins, heated of course.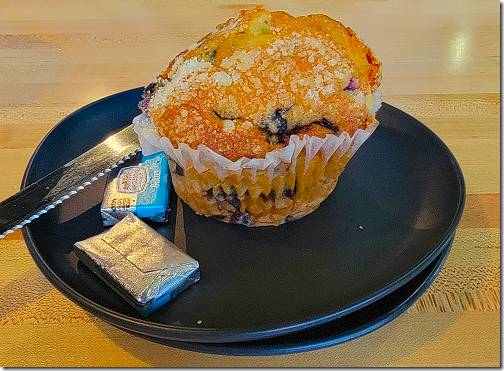 Then it was on up the feeder to WalMart.
Yes, we were braving WalMart during Christmas week. And it wasn't all that bad. It was busy, but not a lot busier than a typical Sunday. And on the plus side they had a lot more checkouts open.
Even more on the plus side, this was our first WM visit where I was actually able to get a parking space in a handicapped space.
Next up it was right across the Interstate to HEB for a few more things. And again I was able to get a handicapped space for the first time there too.
It's the little things.
It became pretty obvious that once she sat in it that I was going to have to share my new chair with Jan.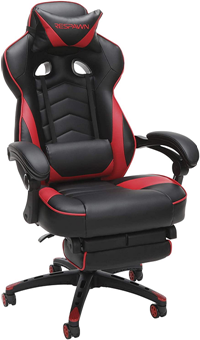 But now it looks like we're both going to have to share it with Karma.
It has become her new favorite place to nap.
---
Thought For The Day:
"And though the forest was shrinking, the trees kept voting for the axe, for the axe was clever and convinced the trees that since her handle was made of wood, she was one of them."…
.