Daily Archives:
March 6, 2019
My venerable HP 2520 color inkjet printer died on Monday. It is no more, it has ceased to be, it is bereft of life, it rests in peace. It is an ex-printer.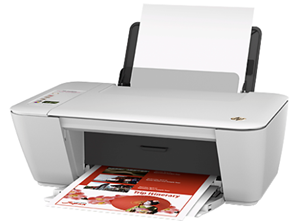 But I originally bought it in 2013 while we were on a gate down in south Texas, so I've certainly gotten my money's worth I guess. I replaced it last year with a new HP 4650 because it was bigger, better, faster, and since it was still working OK, I took it into work for my desk, just so I'd have a printer.
But then I started printing out a lot of color labels, and mail-out postcards, heavier stock stuff. And Monday when I was printing out some cards, the printer went 'snap, crackle, pop' and stopped pulling in paper. Any type of paper.
So this morning I stopped off at our WalMart to pick up a new one, a HP 5252 this time, which is the newer model of my 4650.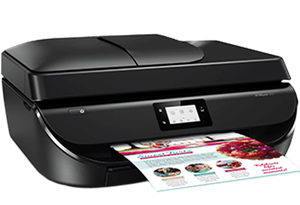 I also picked up an XL B&W and XL Color cartridge since the starter cartridges in these new machines are always small, even smaller than the standard ones, much less the XL ones.
Getting to the office, I set the printer up and started to print out a dozen page sized postcards, and I was amazed to see how much faster than my old 2520. The 12 cards that would have taken me 15 minutes on my old one, took only about 4 minutes on the 5252.
Nice.
Once I got the printer set up, the size difference between the old and new printers meant it didn't really fit in the old spot so I ordered this printer stand.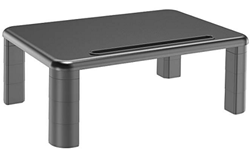 And then since I was on an Amazon ordering roll, I ordered the office manager a new chair.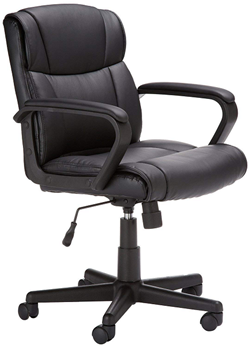 Her old one broke a wheel off this morning, so she'll have a new one Friday, along with my new printer stand.
It's supposed to be almost 70 tomorrow, but with a 50% chance of rain I'll have to see how conducive it is to crawling under the rig and doing a trial loosening of the oil filter.
I'll let you know.
---

Thought for the Day:
The last Blockbuster on the planet is in Bend, OR.
asdfad