Daily Archives:
March 26, 2019
Today was originally going to be our visit to the Van Gogh exhibit at the Houston Museum of Fine Arts, along with lunch at Katz's Deli and a stop off at the iBurn store for the latest in HOT stuff. But, like this past Sunday's rig test drive, it all got pushed back a week, to next Tuesday.
We spent the morning going over things we want to get for the trip. One thing especially I'm looking at are SIM cards for our phones while we're over there, for voice, text, and data.
There are a lot of choices, but one common theme is that all the ones I've found so far require the phone to be unlocked. And apparently some Verizon phones and plans are unlocked, or can be unlocked, and some can't. So I'll have to check with the Verizon store and see.
We also checked out the websites for the hotels we'll be staying at in Paris and London. Both seem to be pretty central to the the city centers.
Here's our room at the Hotel Eden Opera in Paris.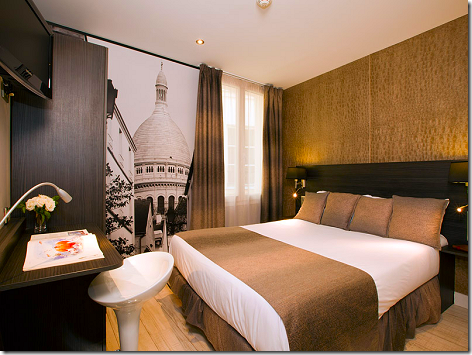 And here's our room at the Lancaster Gate Hotel in London.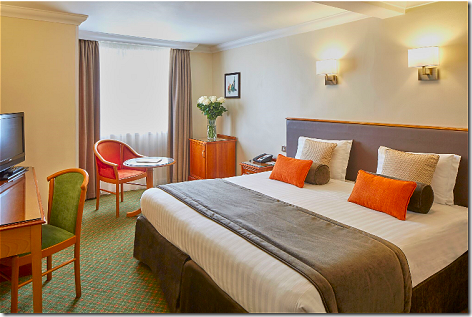 Both seem really nice.
Of course our real rooms could be in the back of the building, down a long, dark hallway, overlooking the stinky dumpster in the alley below. You never can tell.
Jan and I headed out about 1pm, first for lunch/breakfast at SnoozeAM, and then some WalMart/Sam's Club shopping. Jan did get her pneumonia shot while we were at WM, which means that now I don't have to worry about catching from her.
As I've said before, except for my recent Shingles shot, I don't get vaccinations. The last time I got one, a flu shot in 1966, it put me in a coma for 4 days, and in the hospital for 2 weeks. And the doctor said I might not survive another one.
The one the year before just made me sick as a dog for 4 or 5 days
Now, yeah, I know vaccines have changed since then, and that was the flu one, and this is for pneumonia, but why take the chance?
So I just depend on the kindness of strangers. If everyone else gets all their shots like they're supposed to, then there will be no one for me to catch anything from.
At least that's my theory, and I'm sticking with it.
Several readers have asked about my diet plan that I've used to lose 70 pounds in the last year or so, so I'm putting together a blog post about. However I'm not sure it will be much help to anyone, since according to Jan, it's "weird".
Hey, it may be weird, but it works. For me.
Stay tuned.
---
Thought for the Day:
Ignore crises. If they're serious enough, they'll reach the point where you can't ignore them any longer. If they're not that serious, they'll go away on their own.
gsfg