Daily Archives:
March 31, 2019
And no leaking oil was seen. So we declared today's rig test drive a success. So we're all ready to head up to Kingsland on Friday.
Thought today's test drive was about 50 miles instead of last year's 35, I'm not sure the extra 15 miles would have shown up any oil leak anyway.
Last October we didn't see any oil leak on our test drive, but then it showed up when we headed out for Florida. So I guess we will see for sure on our upcoming trip.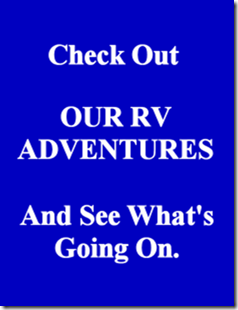 We ended up taking the I-45 route today, since they had finally opened the northbound side, so we left the park heading south on Hwy 6 before looping back up on I-45. That took us all the way up to FM528 in Webster, where a left turn pointed us toward Hwy 35 and on back onto Hwy 6 and south back to Santa Fe and home. As I said, about a 50 mile loop.
That's about it for today, with a busy week coming up. But more about that tomorrow.
---

Thought for the Day:
When a man talks dirty to a woman, it's sexual harassment. When a woman talks dirty to a man, it's $3.95 a minute.
gjkgjk