No Steak This Weekend . . .
We were back at our local Denny's for our favorite Ultimate Omelets once again.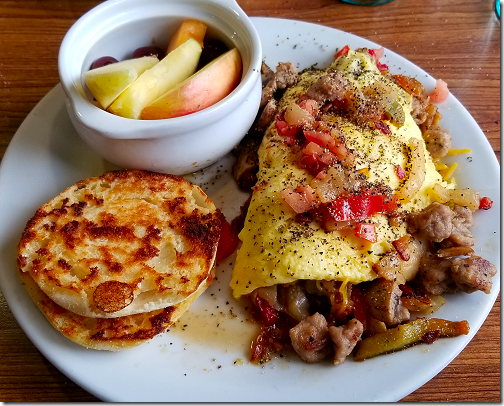 With Fruit instead of the Hashbrowns as usual. And just as delicious as usual.
YUM!
Then after a Hobby Lobby stop for some craft stuff, we swung by Lowe's for some new flamingo legs, I.e. some brass rods to replace to old ones made from coat hangers.
Last up, we made a quick detour by the HEB for a few things, and as I was checking out, I noticed this new kiosk right across from me.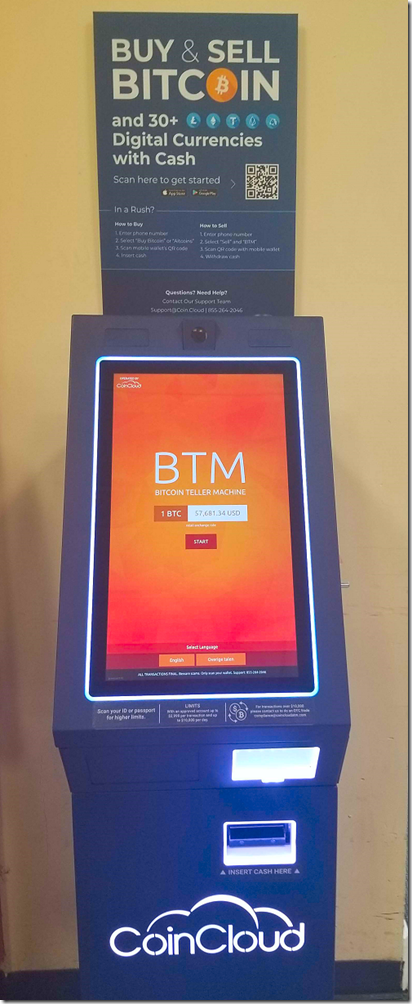 And I was really surprised to see the price for 1 BTC.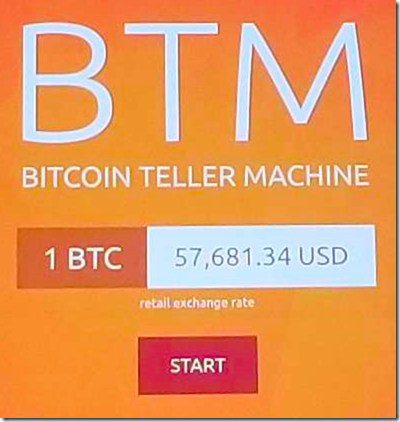 I remember back in 2011 or so when you could buy 1 BTC for $1,00. Or even less sometimes.
So if you had bought $100 worth of BTC back then and held it, it would worth $5.7 million.
YIKES!
We had planned to Sous Vide steaks this weekend, a Ribeye for me and a Sirloin Strip for Jan, probably on Sunday afternoon. But since I had planned to finish them off on the Weber grill, while grilling green beans on our new George Foreman grill, and it's now supposed to rain all weekend, the whole thing is now on hold until next weekend.
Maybe.
I contact Wish this afternoon about Jan's broken flamingo cups, and sent them the two photos I posted last night.
I got a fairly quick response, but either it was from an AI algorithm, or a bad translation, because the part in bold below is directly taken from my email.
I'm sorry to hear that your pink cups arrived broken, although the outside was well wrapped with bubble wrap, there was absolutely no padding inside the individual boxes holding the cups.

To further assist you, can you please provide an actual and entire photo showing the 2 cups together, outside of packaging?(in full view or from top to bottom).

Rest assured that as soon as we receive the required photo, we'll move this process forward as quickly as possible.
So I'm not sure why they need another photo showing the same thing. But I'll send it out tomorrow.
So far switching all of our prescriptions from WalMart to Kroger's looks to be the winner. Based on WalMart's current pricing, a 3 month supply of Jan's and my prescription drugs would cost us $213.66.
But the same drugs though Kroger's membership plan would be $82.82. And even when we add in the $6 per month cost of the Kroger's plan, it would be $82.82 + $18.00, or $100.82. A significant difference.
But I don't yet have the prices from Sam's, since they no longer have an online list of their Plus membership prices. Now you have to get a price quote directly from a Sam's Club pharmacy, so that's next up before I make a final decision. But it looks good for Kroger's.
---
Thought For The Day: