Daily Archives:
April 2, 2019
We were out the rig doorWhio and on our trip about 9:45 this morning, heading into Houston for the day.
But our first stop was at my client's to pick up some things and drop off some things. Actually the dropping off was the initial reason, but then the UPS truck pulled up with some things that I had ordered, so it was just serendipity, I guess.
Then it was on up to the Montrose-Westheimer area to have lunch at Katz's Deli once again. And this visit was much better than the last one, with the waiter that we had just abandoned us. Jaygi, our waitress this time, took great care of us.
We had planned to once again have their great Broccoli-Cheese Soup, but they were out because a delivery didn't show up. Bummer!
But when I found out that Jan had never had Bagels with Lox and Cream Cheese, I ordered us some of that.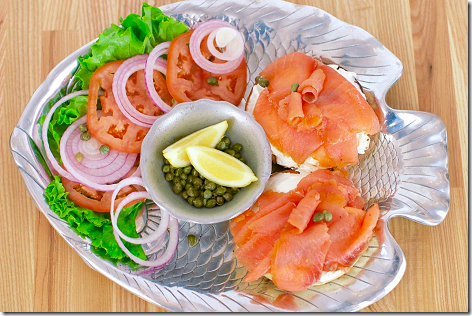 I first had it in the early 60's when we were flying back and forth to Colombia, SA where we were living at the time. We (me, my mother, and my sister) would always stay at a hotel in Miami Beach while waiting for my father to catch up with us. And there were small Jewish deli's everywhere.
So I learned to love Bagels, Lox, and Cream Cheese, Matzo Ball Soup, Potato Latkes, Chocolate Rugelach, and of course, a big bowl of Chicken Soup.
Howard's mother would be so proud.
Jan got her usual Open Face Tuna Melt and Steamed Veggies,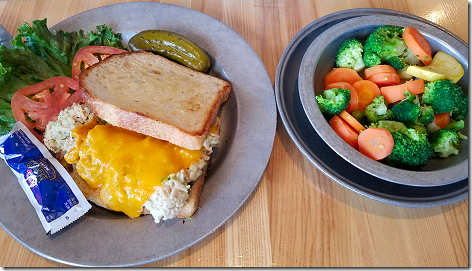 while I had the Reuben Dog with their made-to-order potato chips.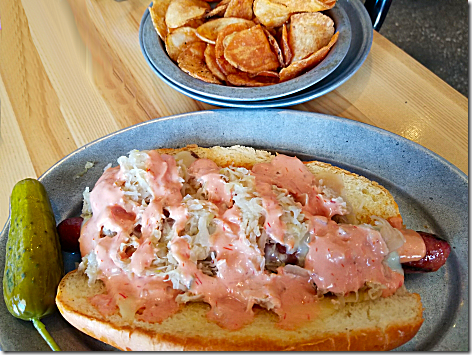 Both really good, especially the pickles. Jan always used to give me hers, until I insisted she try one. Now I only get mine.
Next it was on around the loop to the IBurn store on Bellaire, a place we don't visit enough, because they've always got new stuff. Hot stuff.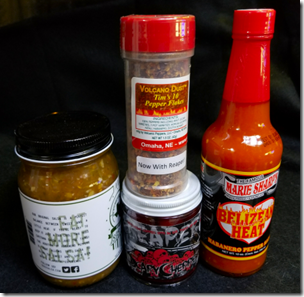 Jan got the some Habanero Salsa and a new bottle (a big bottle this time) of her favorite Marie Sharp's Belizean Heat, her go-to hot stuff.
I got a new bottle of my fav, Volcanic Pepper Dust, that's now been upgraded with Carolina Reaper peppers, and a jar of their Scary Cherries, with the cherries soaked in Carolina Reaper-infused syrup. My son-in-law Lowell turned me on to these, so it's time for a new jar.
Jan and I had a nice talk with the young lady owner, especially about the 'fabled' Pepper X, which is supposedly more than twice as the Carolina Reaper. I had hoped to buy some, but they didn't carry it. She said that they think it's all hype.
It has not been officially tested and rated yet, it's just all hearsay. And the company wants a VERY large order guarantee. So they've passed for now.
And of course, as I mentioned before, it's not being sold on Amazon.
Hell, everything's sold on Amazon, so I guess I'll wait and see what happens.
Next we headed over to the Museum District and the Houston Museum of Fine Arts to see the Vincent Van Gogh exhibit. But this blog's running long and I have a lot of photos for you, so I'll save our visit for tomorrow's blog.
Finishing up for today, I wish that whoever is in charge of these things would come up with a pronunciation and stick with it.
Back in college I took several Art Appreciation classes for electives, and it was always Vincent Van 'Go'. And this was from French guys with doctorates in Art History. And yeah, I know Van Gogh was Dutch, but it's just the next country over, and he did most of his painting in France anyway, and died there too, so don't confuse things.
But now it seems like it's Van 'Goff' or even Van 'Goth'. And this is not the first time they've pulled this stunt.
Leading up to 1986, everyone was talking about how Halley's comet was coming. And it was always pronounced 'Heylee's Comet. Then suddenly one day it was Hallee's Comet.
Who decided?
And there was when Your-Anus (Uranus) suddenly became Urine-Us
Like that's a real improvement?
And don't get me started on why for 76 years Pluto was a planet, and suddenly it's not.

---

Thought for the Day:
Pluto and Goofy are both dogs. Goofy walks, talks, and wears clothes, while Mickey keeps Pluto collared and chained up in the backyard. Is it some sort of weird sex thing?
hjfhj