Daily Archives:
April 6, 2019
Today was another long and fun day, emphasis on the long. So I'll just give you the highlights and flesh out things later when we get home Monday night.
The day started with breakfast at 9am at The Dam Grill. Now this is WAY too early for breakfast. For Jan and I, breakfast is more like afternoon or early evening.
Anyway, we met at The Dam Grill, which is right down the road from Reverend Jim's Dam Pub, the Dam Vet Clinic, and across the road from the Dam Car Wash. Are you sensing a pattern?
Apparently it's a requirement that if your business is located anywhere near Buchanan Dam, you have to have 'Dam' in your business name. But that said, The Dam Grill was damn good.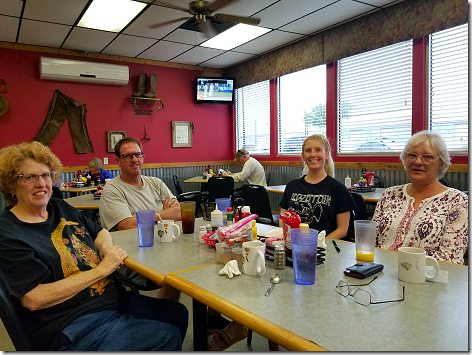 Landon had some asthma problems last night due to all the pollen in the air up here, so they slept in. So it was just the White's, sans Morrison's.
Later we headed over to the Comfort Inn in Burnet to meet up with Brandi, Lowell, and Landon, who was feeling much better. Then we all headed down toward Marble Falls, with our first stop at the Pottery Ranch.
Picture several acres, both inside and out, covered in pottery, large and small, metal sculptures, and pretty much anything else you can imagine.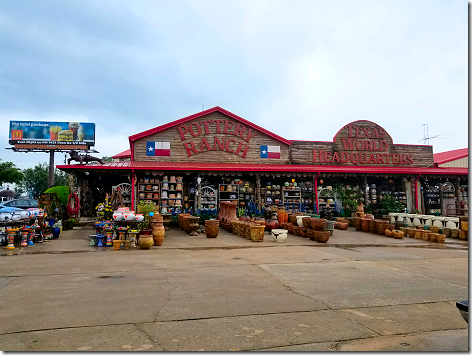 Everything from rows of Mexican pottery,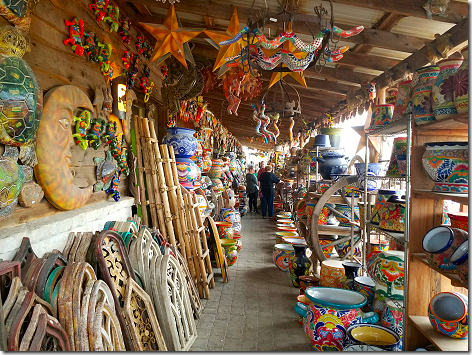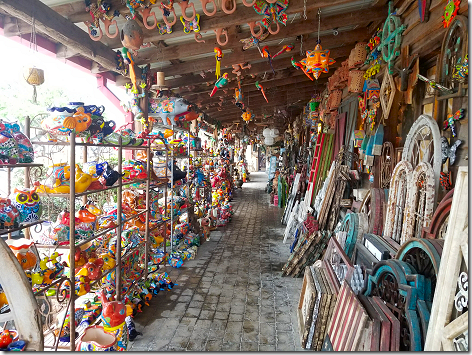 and from a T-Rex,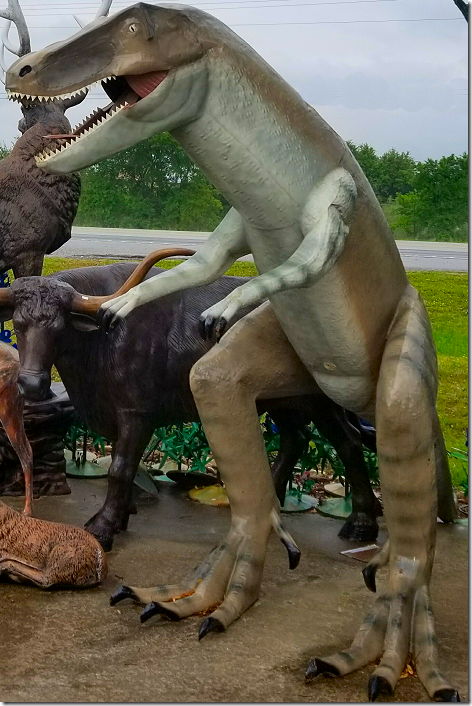 to flying pigs and a red elephant. (Exactly how drunk do you have to be for your pink elephants to turn red.)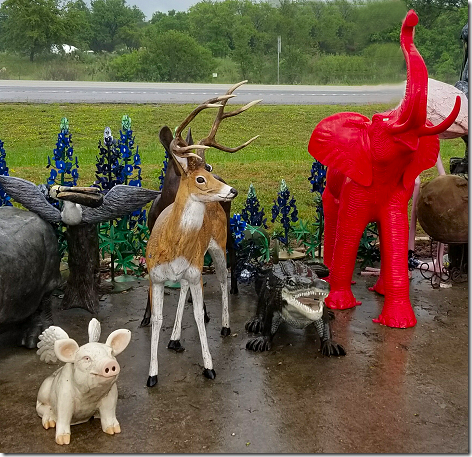 And even a field of metal bluebonnets.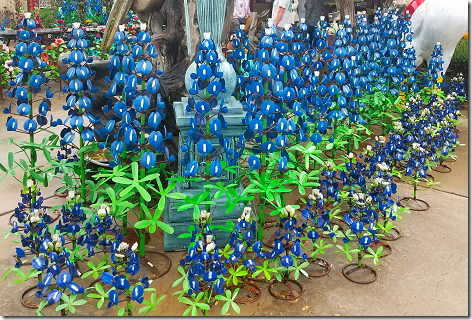 And one of the small ones found its way home with us for our patio.
Then it was back to Chris' for the afternoon, with Chris teaching Landon to drive on the golf cart. And he only ran into a few things.
Chris' Backyard. Now wtih more daylight.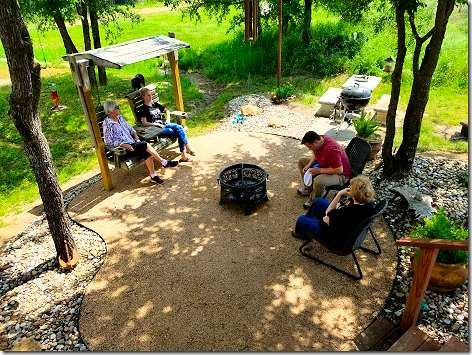 Then around 4pm we all headed off to the tiny town of Kempner for dinner at the Kempner Brick Oven, and one of the best German meals we've had in a long time. But more about that later.
But here's the entire group including me this time.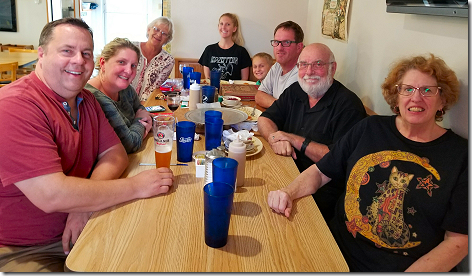 Then it was back to Chris and Linda's about 7, wrapping up with Linda's delicious homemade Peach Cobbler with Bluebell Natural Bean Vanilla Ice Cream.
And we get to do it all over again tomorrow, but unfortunately starting even earlier, with breakfast at 8:30am.
---


Thought for the Day:
"Let us never forget this fundamental truth: The State has no source of money other than the money people themselves earn." ~ Margaret Thatcher
kgjk