Daily Archives:
April 9, 2019
After a lot of back and forth we were finally able to get everything lined up to give us an extra 3 days in London, with us now flying home on the 26th of May instead of the 23rd.
This will let us add a couple of extra tours, like one of Henry VIIII's Hampton Court, and also one of Dr. Who episode filming locations.
Jan's always been fascinated with Henry the VIII's life, and I'm related to Catherine Parr, his sixth and last wife. My father's mother was born in England, and could trace her line back to Sir Thomas Parr, which also makes me a descendent of King Edward III.
So please bow the next time you see me.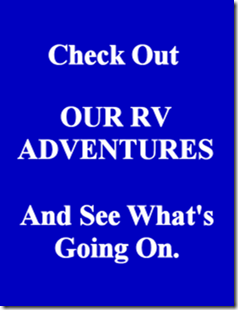 We spent some time this morning ordering some more items for our trip, magnetic hooks for the cabin walls to hang things from. and a couple of travel adapters for powering things.
Between trying to get our London extension nailed down, and working to check off some items that I want to get done before our trip, I never got a chance to put a call into Cummins on my oil leak problem.
On our trip this past weekend we hit 88,000 miles that we've put on the coach since we picked it up February 6, 2008, and that gives us about 152,600 total miles on the coach. Just getting broken in.
Several readers commented on my choice of ExpressVPN over NordVPN. FWIIW both were on my short list, but the consensus online seems to be that ExpressVPN has the edge in Europe, probably due to having a lot more servers over there.
---

Thought for the Day:
Inside every cynical person, there is a disappointed idealist. -George Carlin
ghfgh