Daily Archives:
April 22, 2019
Work today consisted of more working down through my checklist, trying to wrap up as many items as possible, and be sure that I have everything set up so I can log into the computers here at the office from anywhere in the world.
Or at least anywhere in Europe.
This is because I will have to close out the month remotely, and also monitor the upcoming sale that starts May 1st.
While I was at work Jan did a trial run at packing one of the large suitcases that we borrowed from our daughter Brandi yesterday. And when I got home she was a little worried about the weight because she couldn't lift it off the bed.
And I kind of was too when I lifted it., But I guess it feels heavier than it really is because when I actually weighed it, it was only 35#, well within the allowed 50#.
Jan's response?
"Oh, Goody. I can pack more now."
Yikes!
I'll start my packing tomorrow so I'll see how it goes with me.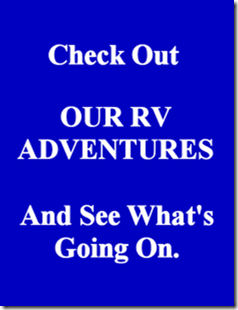 I purchased my ExpressVPN today and then got it set up on my desktop machine, my Asus laptop, my Galaxy Tab 4, and my Samsung S8+ phone.
Pretty easy setup with no real problems. And it was kind of neat to pick a server in Hungary to connect to, and then hit websites back in the US.
Tomorrow evening we're dropping Karma off at our pet sitter's about 6:30. Our sitter is also our office manager, and she often does this for people. Karma will have her own room (a bedroom) so she can get used to her new surroundings without any problems. Since she's pretty blind, she'll probably bump into things for a while until she gets the layout figured out. But then she has problems here in the rig too when we move stuff around.
Tomorrow is also our last big errand day before we start winding things down for our departure on Friday.
But then there's always last minute madness to contend with.
---
Thought for the Day:
"The politics in academia are so vicious because the stakes are so low."
~ Henry Kissinger
hjfjh