Daily Archives:
April 18, 2019
I spent most of this morning on the phone with success in some things and not much in others.
While I was doing that, Jan was going through our DirecTV DVR deleting stuff to be sure that we have enough room to record all the shows that will wrap up their seasons, and in some cases, the series (Big Bang Theory), while we're gone.
My first call was to first one and then the other, of my two banks. Though both had notaries and witnesses available, neither one will do wills. They both said that their 'bonds' don't allow it.
So when I Googled 'Notaries in Webster, TX', one the places that came up was the trophy place right next door to my IT client. But when I called,she was out of town and probably won't be back until this weekend. But they didn't think she'd have a problem doing our wills.
But my backup is the local UPS store, where Jennifer, our office manager, said her husband had his will signed. So I guess we'll see on Tuesday.
Last night I logged into Houston's EZ-Tag Toll Pass website to temporarily add our rental car to our account. And it seemed to go fine, and I got an email acknowledging the addition.
Until I checked back this morning, and the car was missing. So I called them to look into it. And was told that the problem was that our rental car had 100's of dollars of toll violations listed for the license plate.
But after a little back and forth, the young lady over-rode the system and manually entered the car and it now showed up on our account. But then I noticed another problem.
Our RV's EZ-Tag was showing up as 'Inactive', and not 'Active' like our truck. So I sicced her on this problem. Turns that someone (not me) came in to my account on 2 April 2018 and inactivated the rig's tag.
So my question was, why didn't anything show up when we've used the rig on the toll roads since then. We used the toll road in both June and July 2018 , then again twice in October. And of course, our trip up to Kingsland a couple of weeks ago.
So it looks like I got some free tolls.
Next up I called Enterprise to let them know about the toll violations on that tag, and also to ask them what the WiFi password was for the car. According to the dashboard display, it has a 4G signal and a WiFi signal available, but when I checked the WiFi settings on the display, it showed the WiFi password as just **********.
But they said they had no idea about it or if it even worked, or could be used. So it was time to ask Google. And, as usual, Google knew.
Turns out that the password can be accessed from the OnStar function. Why there, I don't know. But when I went the WiFi settings there it showed me the password. And it did work and flowed data.
Today I also took care of setting up my quintuple backup system for the photos of our upcoming Europe trip. I ordered two 128GB USB3.0 Flash Drives for that purpose.
My idea is that first I will have the photos stored on my Samsung phone and my Panasonic Lumix camera. Then every night I will upload the day's photos to my Asus laptop. Finally, I will save it all off onto the two flash drives, one for Jan to keep with her, and one for me to keep.
In addition, if the ship's WiFi is good enough (doubtful??) I will also upload stuff to the cloud. But I'm not counting on that.
Looks like I'm 0 for 2 on rig repairs. First, the continuing saga of my engine oil leak, and now my recent supposed-windshield leak repair.
I was looking forward to this morning's forecasted rain, but when it came I found I still had my leak, though somewhat less. So I'll have to look at it again, A.C. (After Cruise).
Tomorrow we're taking in another Alvin Opry show, this time at the American Legion Hall, with a larger venue, much better parking, and one of our favorite performers, John Mark Davis.
So, since we won't be home until around 11pm, there probably be a short blog tomorrow.
* * * * * * *
On the 18th of April in '75
Hardly a man is now alive that remembers that date and year of the midnight ride of Paul Revere.
* * * * * * *
---

Thought for the Day: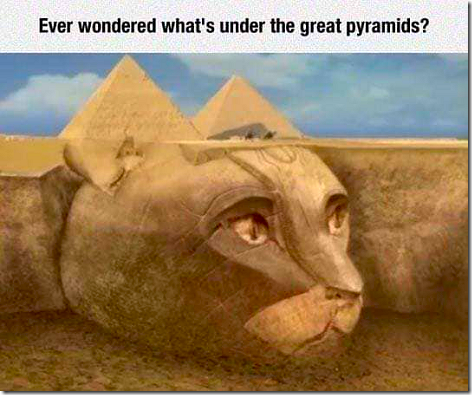 adfads