Daily Archives:
May 8, 2021
We spent a time this morning sitting out on the patio with our coffee, while wondering how much longer we'll be able to do this before it gets too hot.
So we'll just have to enjoy it while it lasts.
Yesterday Brandi posted something Landon gave her for Mother's Day, and it brought tears to everyone's eyes.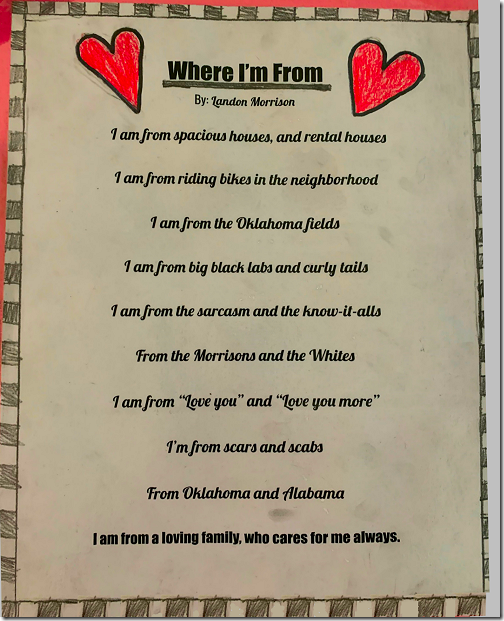 Brandi said he did this completely on his own, typing it up and decorating it, and every line relates to something about our families.
So sweet.
Oh, BTW He's ten.
And following up on this, about 4pm we met Brandi, Lowell, and Landon up at Floyd's Cajun Seafood in Webster for a Mother's Day get-together.
While Jan got her usual Catfish Filets and Veggies,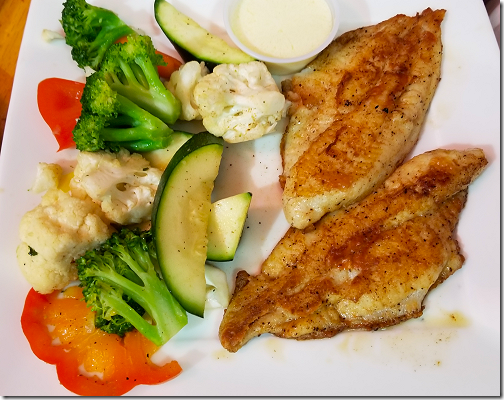 I tried something new on the menu, their version of a Wedge Salad.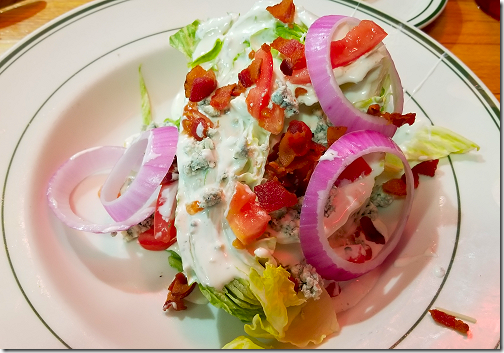 Really good, and a great addition to their menu.
Lowell got his favorite Chicken Fried Chicken and Fries,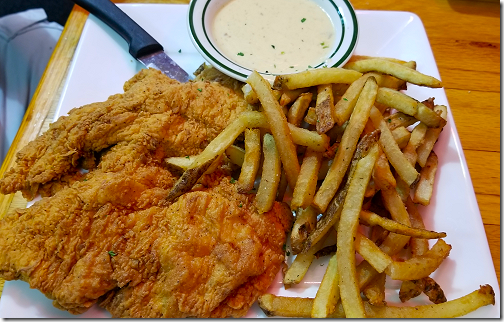 while Brandi got the Chicken Fried Steak and Mashed Potatoes.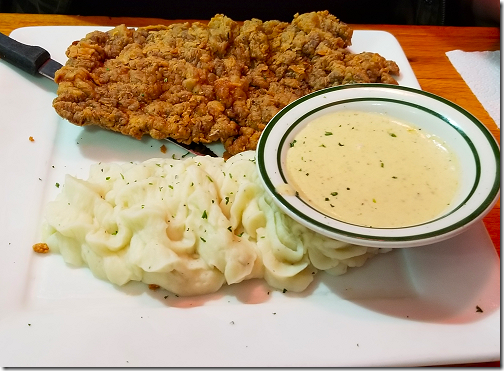 Just as delicious as always, and why we've been eating here for over 20 years.
Brandi brought along some of the product from her backyard hydroponic garden, Butter Lettuce, Romaine Lettuce, Thyme, and Baby Zucchini.
It started like this,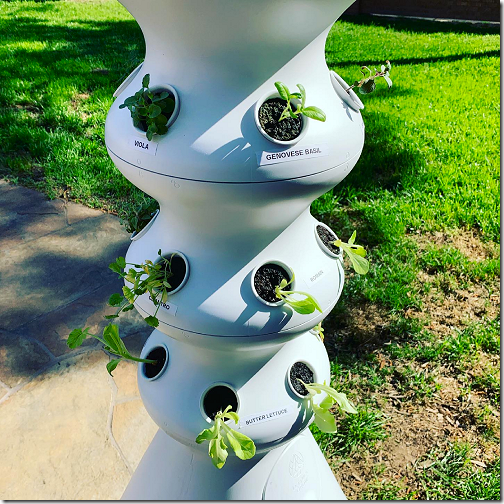 And a few weeks later, it looks like this.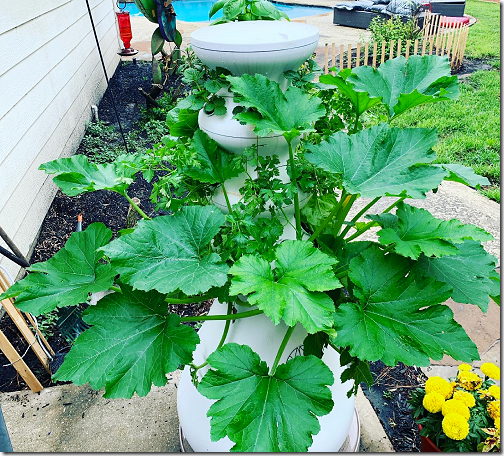 Looking forward to adding this to next week's salads.
And on another restaurant note, our long-lamented Monterey's Mexican Kitchen, the one in Dickinson that never reopened after damage from Hurricane Harvey, is scheduled to reopen soon. At least that's what the banner says that just went up on the front. They've been working on it for a couple of months, so it looks like it's almost done.
Looking forward to it.
Looks like the Chinese booster rocket should be coming down in the next few hours, but no one yet knows where. And we may not until it actually hits something. Or someone, I guess.
It's like one someone said, paraphrasing Yakov Smirnoff, "In America, you go to Space Station. In China, Space Station come to you".
---
Thought For The Day: