Daily Archives:
May 22, 2021
Thought first I'd catch with our Thursday get-together up in Huntsville with Debi and Ed Hurlburt, and Janice and Dave Evans at the Farmhouse Café.
We were beginning to get a little worried with the route our Garmin GPS was taking us through the backstreets of Huntsville, but we finally found the place tucked in behind Sam Houston State University. And it turned out to be just as good as advertised.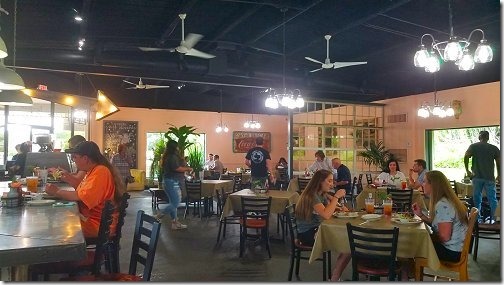 Jan got the Grilled Chicken Breast with Fried Green Tomatoes and Green Beans,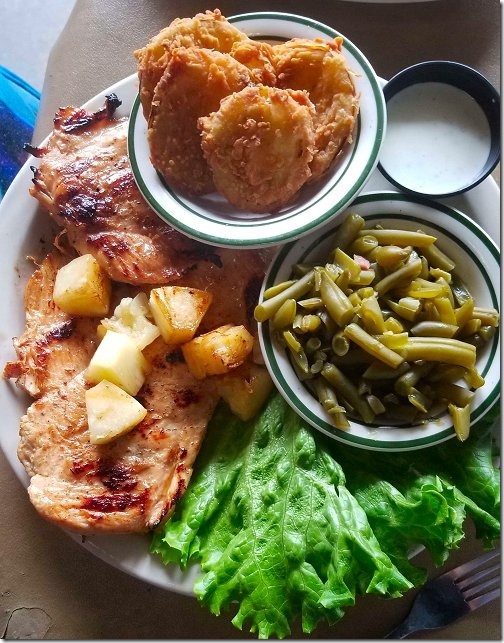 while I got the Chicken Juarez with Turnip Greens and Green Beans.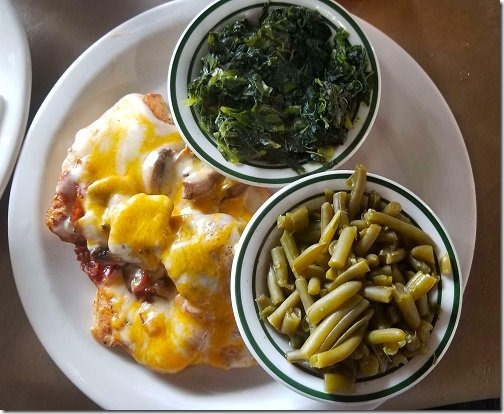 Ed Hurlburt also got the Grilled Chicken Breast like Jan, but with a Loaded Sweet Potato and Fruit.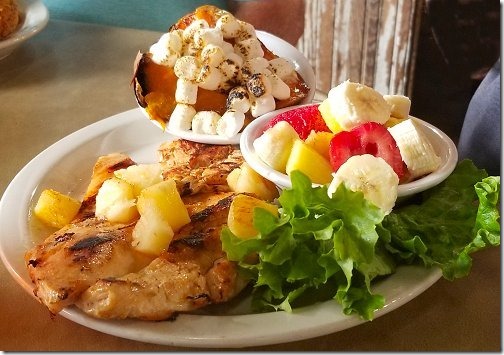 Dave Evans, however,went in a piscatorial direction, with the Fried Catfish, Fries, and Hushpuppies.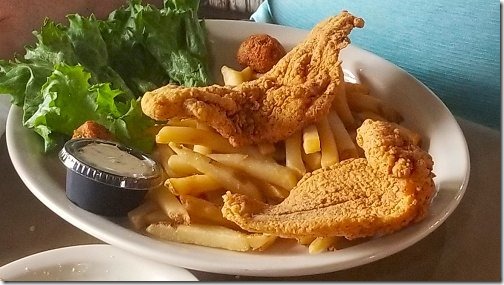 I never got a look at what Debi and Janice had since they were on the other sided of the table, but I didn't hear any complaints.
Already looking forward to our get-together in July, since we'll be gone in June.
Finally broke down today and subscribed to AppleTV+ so Jan and I could watch For All Mankind, the alternate history of the U.S.- Russian Space Race. A lot of family/friends have been recommending it.
As I always do, I registered using one of the Privacy.com limited credit cards so that I can easily drop my subscription at any time without worrying about continuing charges.
For lunch today we went to Los Ramirez once again and it was delicious as always. Plus you know you've been to a place a lot when the lady getting our drinks tells us what we want, and also that we want no chips but two green sauces, and only one straw. And the waiter taking our order walks up and just repeats our order to us without any prompting.
Our daughter Brandi and several other mothers got together and had an End of School party for the kids, including a BIG water slide and a Taco Truck.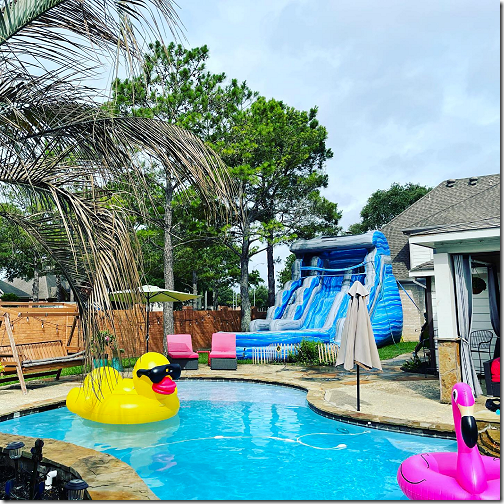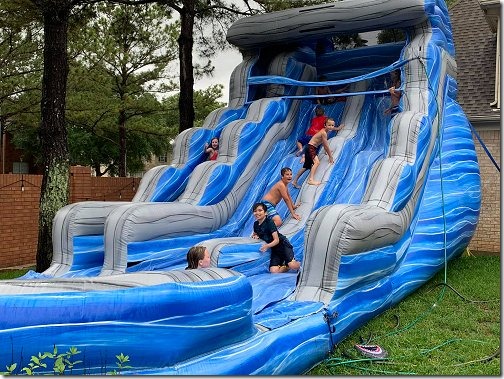 Looks like they had a lot of fun, and managed to dodge all the rain and lightning.
Though I doubt if the kids would have minded the rain under the circumstances.
---
Thought For The Day:
Nobody seems to know your business as well as other people.