Daily Archives:
May 27, 2021
Jan and I were on our way up to Clear Lake about 12:30 this afternoon, a little earlier than usual because I got a text sayingPh that my new S21 phone had been delivered at the office, so we wanted to pick it up first before we had lunch at Snooze.
Not only was I impatient to get my hands on it, but I wanted to get it charging while we were eating breakfast so I brought one of my power bank chargers with me.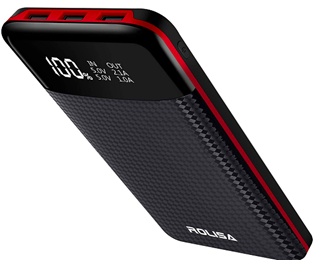 Then while we were waiting for our food, I opened the box and then let Jan help me pull off the protective film on the screen (Big Bang joke).
But when I tried to use the included USB cable to charge the phone, I ran into a problem. The cable had a USC-C connector on both ends, not just one. Normally there's a USB 3.0 connector that plugs into charging ports and the USB-C on the other end.
But with the same 'C' connector on both ends it wouldn't plug into my power bank, so I went back out to the car to get my cable from there.
While I was sitting there I went online and ordered a USB 2.0 to USB adapter like this so I can plug the cable into standard charger ports.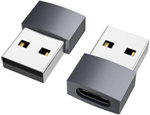 And I also ordered a second wireless charger so we'll both have one.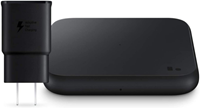 Before we just had one, since only my S8+ could use one, and not Jan's S5.
Turns out it was already about 60% charged, but it was 100% by the time we finished our meal. I did at least turn it on to watch it boot up but then turned it off when it asked to start the initialization.
Since I'm going to have the phone number switched from my S8+ to the S21, I thought I'd just let Verizon do it all, because after that they'll need to switch Jan's number on her S5 over to the S8+.
But I did download the User Guide so I could check out all the new features, which is where I discovered the possible use for the USB 'C' to 'C' connector.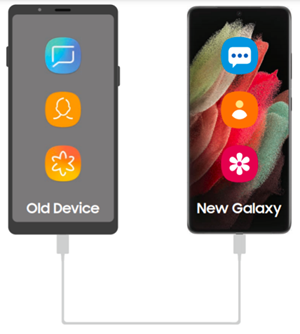 It can be used to transfer all the data from the old phone to the new phone.
Then it was back down to the NTB to get the new tires for our Jeep. With that done, it was a quick HEB stop, a quick Cowboy Coffee stop, and then home for the night.
---
Thought For The Day:
The only person who listens to both sides of an argument is usually the next door neighbor.