Daily Archives:
May 13, 2021
We had a little cool snap last night with temps down in the low 60's, so it was very nice sitting out on the patio this morning. And it looks to stay the same way for the next few mornings. Very, very nice!
Since our June travel plan dates have firmed up, yesterday I started booking hotels in Brandon, MS, Athens, AL, Birmingham, AL, Montgomery, AL, and Daphne, AL.
Over the years I found that I get the best deals using Booking.com, rather than the other services. And yes, I know I can possibly get a slightly better deal by calling the hotels directly, but not always.
Sometimes, yes. Sometimes, no.
Then this morning I started sending out emails/FB Messages letting family/friends know when we'd be in their area, and we've already heard back from three of them.
Really looking forward to seeing everyone.
It seems that the CDC has lifted the indoor/outdoor mask mandate, saying that under most circumstances, fully-vaccinated people no longer need to wear masks or to social distance.
So why now?
I mean there's story after story about people contracting the China virus weeks, even months after being fully vaccinated, and even for the second time. Including several high-profile ones just in the last few days.
The New York Yankees have had eight members of their traveling party test positive for COVID-19, after being vaccinated, the team announced. Third base coach Phil Nevin, first base coach Reggie Willits, pitching coach Matt Blake, and four support staffers were among the positives earlier this week. On Thursday, the team announced infielder Gleyber Torres has tested positive as well.
And the last one, Torres, actually had Covid last December, then was vaccinated anyway, and now has the virus again.
How exactly does that work?
And now comedian Bill Maher has tested positive for COVID-19, despite being fully vaccinated.
"COVID-19 vaccines are effective and are a critical tool to bring the pandemic under control. However no vaccines are 100% effective at preventing illness," the CDC's website reads.

"There will be a small percentage of people who are fully vaccinated who still get sick, are hospitalized, or die from COVID-19."
I'm sure regular readers with remember my recent experiences with ordering Jan a pair of flamingo cups for Mother's Day.
And that I always have Backup Plans for everything.
The first set, shipped in a plastic bag, but at least wrapped in bubble-wrap, came in like this.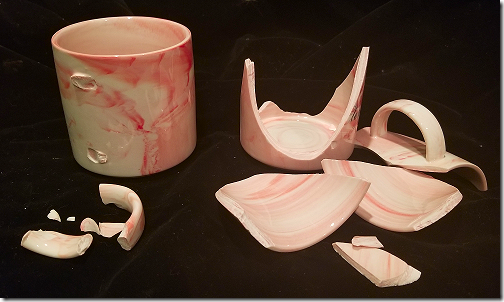 But at least the company gave me an immediate refund as soon as I sent them the photo.
But then I found the same cups on Amazon and ordered another set, thinking that as least Amazon would pack them correctly.
This was my first Backup Plan.
But even Amazon had a problem with shipping them. While one came through OK, the other one looked like this.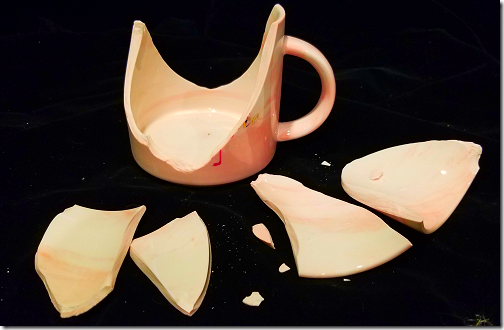 So I had Amazon sent me a replacement cup.
This was my second Backup Plan.
But not really trusting Amazon, I found another, different flamingo cup on Amazon and ordered it.
This was my third Backup Plan.
And in this case both plans came through. The second (or fourth, maybe) came through fine.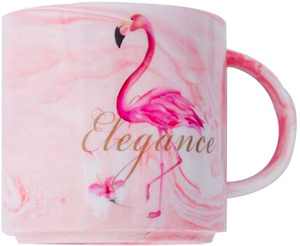 As did the new one (or fifth one?).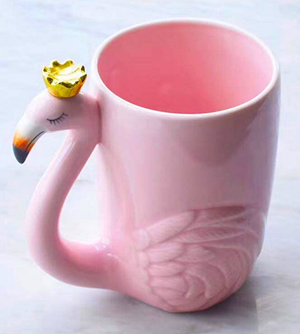 This one was packed in a cardboard box in a frame of Styrofoam, and that inside a larger box along with bubble-wrap.
And; Jan likes this one even better, saying it's prettier, and more importantly, holds a lot more coffee.
---
Thought For The Day:
When you put bad people in charge, expect bad things to happen, often in a spectacular and sudden way.