Daily Archives:
May 9, 2021
During another nice coffee-on-the-patio morning, I gave Jan her Mother's Day gifts, (her card was waiting for her when she got up earlier). First up was a warning sign to keep potential trespassers at bay.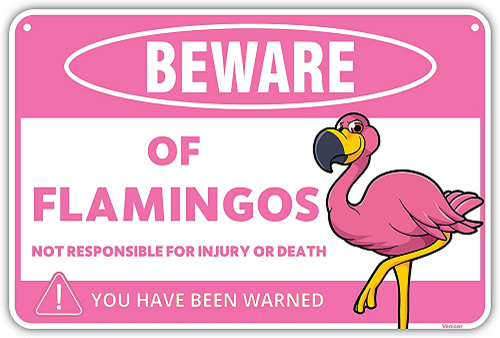 Next up was a repeat.
A couple of weeks ago I ordered a couple of Flamingo cups for Jan from Facebook, but they arrived like this.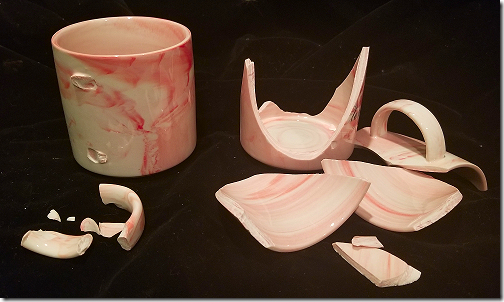 The company was quick to refund our money so no problem there. But then I thought to try Amazon, and surprise, I found exactly the same cups, and for half the price. So I ordered another pair.
And of course, Amazon knows have to pack and ship things, right?
Well, kind of, I guess. Or 1 out of 2 ain't bad.
While one cup came through just fine, the other one looked like this.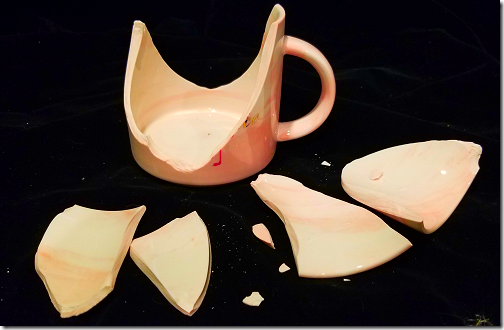 And I'm surprised that even the one came through safely, since it wasn't even packed as well as first order.
They just stuck the same flimsy box in a paper bag, with no padding or bubble-wrap whatsoever.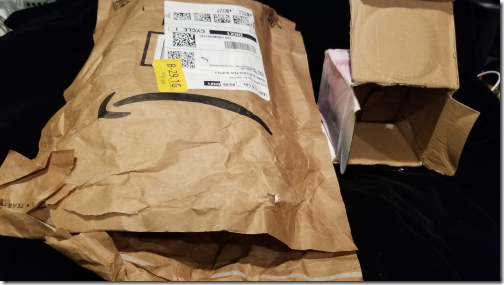 I contacted Amazon, told them to send me another one, and to pack it better this time. It's supposed to be here tomorrow, so I guess we'll see then.
About 2:45 Jan and I headed down to Galveston to have dinner at the Saltgrass Steakhouse there. And luckily I had made a reservation last Sunday since when we got there, there was 90 minute wait.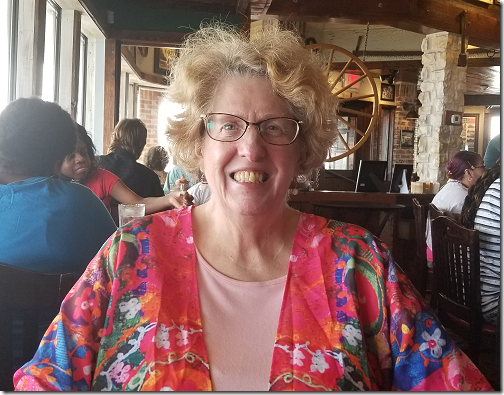 But we were seated immediately, with the window-view table we requested. And though they were jam-packed, our service was great, and the food was as delicious as always, starting with our Wedge Salads.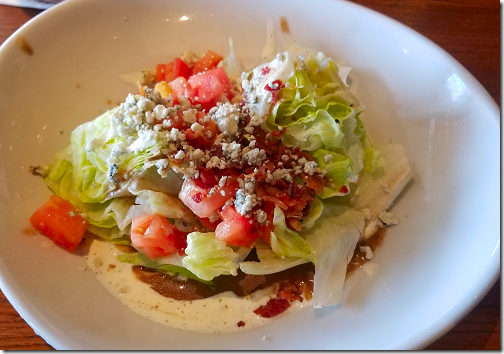 Then spurning her usual filet, Jan got a Sirloin Strip, since that's what we're going to try first with our Sous Vide setup.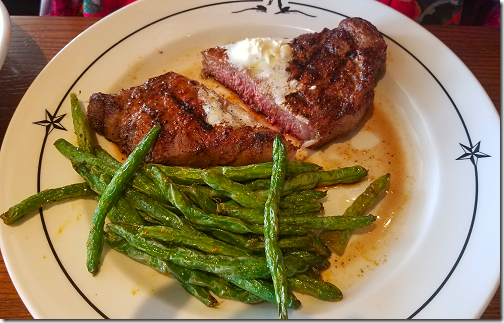 For me, it's always a Ribeye, medium rare.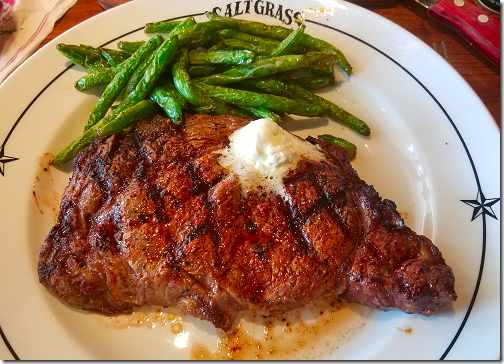 Then as if we weren't stuffed enough, we rounded things out by sharing a slice of the Carrot Cake, the size of which amazing.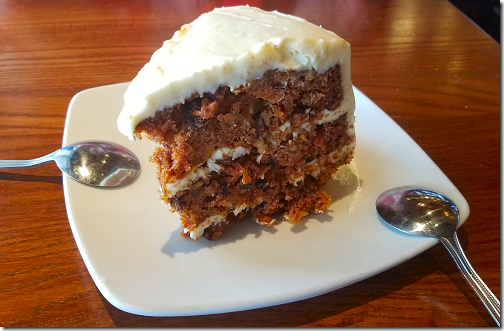 And it's amazing good, too.
A really nice Mother's Day for both of us, with Jan giving me my due, saying she couldn't have been a mother without me.
---
Thought For The Day:
When you've gotta go, you've gotta go!