It's On Fire . . .
I put in a call to Verizon this morning and found out that we're good to go on being able to use a European SIM card in both my S8+ and Jan's S5. So another item checked off our travel list.
Tomorrow morning we're heading downtown to make a day of it, with our first stop at Katz's Deli for lunch about 11. Then it's on down to the iBurn store on Bellaire to stock up on the latest in hot stuff. Since I recently got some Carolina Reaper powder off Amazon, now I'm looking for some Pepper X, which is supposedly over twice as hot as the Carolina Reaper. I'm always ready for another challenge.
Then it's our long-anticipated visit to the Houston Museum of Fine Arts and their new Vincent Van Gogh exhibit. Hopefully they will allow non-flash photography so I can get some shots for the blog.
Amazon is having a great sale on their 7" Amazon Fire tablet. Normally it's $49.99, but right now it's on sale for $34.99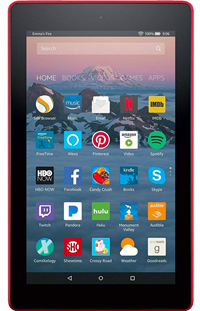 Jan has had one for a couple of years, and loves hers. So at this price, I had to have one too.
And in keeping with our upcoming Vincent Van Gogh exhibit, I also ordered this Starry Night cover for it.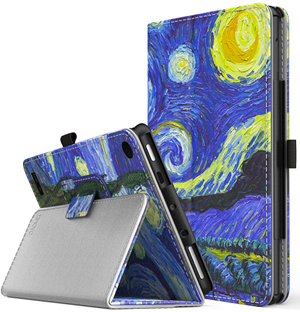 Wrapping up, I finally found some green diesel antifreeze on Amazon and ordered a couple of gallons. I did stop off at O'Reilly's Auto Parts this morning and found they not only didn't stock it, they can't order it either.
Hopefully these two gallons will hold me until I can either have it drained, flushed, and refilled with red, or do it myself.
I did check the RV Mobile Lube website, but they don't list any coolant-related services except for a coolant filter change, or coolant testing. But I'll call them later to make sure.
I mentioned a while back that when I found out how much my client was paying for simple 72" banana plug Electrode Cords, which was about $17ea, I told him I could make him up top quality ones with soldered connections (the other ones are crimped on) for about $6 each, including packaging. And here's the first example.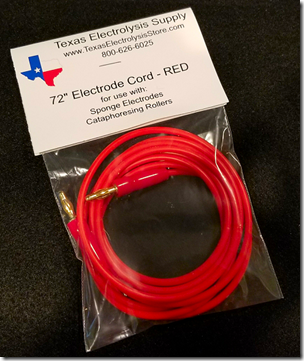 Came out pretty good.
---

Thought for the Day:
I decided to stop calling the bathroom the John and renamed it the Jim. I feel so much better saying I went to the Jim this morning.
fdgfg