Daily Archives:
January 19, 2020
Jan and I headed up to Webster about 3:15 for our 3:55 showing of Knives Out, starring Daniel Craig, Christopher Plummer, Jamie Lee Curtis, Don Johnson, and Chris Evans.
We had already reserved our seats online so we were able to just walk in, show the QR code on my phone and go right to our assigned seats. Well, after a stop at the snack bar for popcorn, of course.
In fact, since we started to smell the popcorn when we were still about 50 feet outside the building, I'm pretty sure that they have fans blowing the popcorn smell out into the parking lot.
Knives Out is a murder mystery with Daniel Craig, a private detective, trying to discover which family member killed Harlan Thromby, a very rich murder mystery writer and the scion of the Thromby clan. You know from fairly early on who killed Harlan. Or at least you think you do.
There are a lot of twists and turns in this tale, and you don't really know what's going on until the very end of the movie, and you're happy to see the rest of this back-stabbing family get their comeuppance.
But the real standout here is Daniel Craig, just off his last (so he says) James Bond 007 outing. As Benoit Blanc, he spouts a very authentic sounding Kentucky drawl. And they're already talking about making another movie with this character. So maybe Craig has his next movie series.
I won't tell you any more. Go see it for yourself.
Getting out about 6:30 we drove over to the new Los Ramirez Mexican Restaurant that finally opened up here.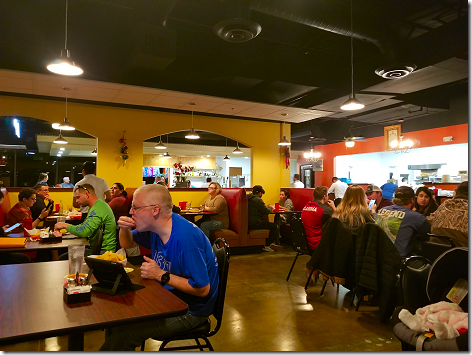 We probably won't eat here very often since we have our local one so much closer, but we wanted to give it a try anyway. And although they were very busy and it took a little longer to get our food than our local one, it was just as good.
---

Thought For The Day:
Freedom is the freedom to discipline yourself so others don't have to do it for you.
dfsdf