Daily Archives:
January 22, 2020
I spent most of the evening trying to set things up so I can reluctantly upgrade my desktop computer from rock-stable Win7 to Win10.
I'm doing a complete system image (iso) of the hard drive first before I install Win10 on top of it. I would actually prefer to do a clean install but I've got a couple of older programs that I use regularly and can't find the CD's for.
But with the ISO file I can just reinstall the image and I'm back where I started. In the meantime I'll keep looking for the missing CD's.
Although it rained pretty much all day today, tomorrow's supposed to be a little nicer. So I'm going to do some prep work for our upcoming oil leak test drive this coming Sunday.
Some Sad News.
I got a text message from one of cousins this evening saying that my uncle Tom Calvin had died this morning.
He was 93, and he and my Aunt Lenette had been married for 70 years. He's the last of my mother's brothers, and the last of my direct relatives on my mother's or my father's side.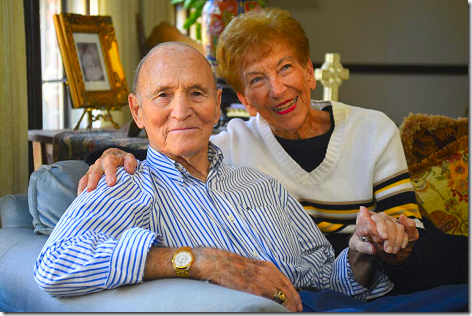 But Tom's real claim to fame is in the football world, both as one of the oldest living NFL players, and his coaching abilities in the state of Alabama, where he is known as the Winningest Coach in Alabama History.
After playing for the University of Alabama where he led the Crimson Tide in rushing and played in the 1948 Sugar Bowl, he played 4 years for the Pittsburgh Steelers from 1952 to 1955. He was actually drafted for the 1951 season, but turned it down because he didn't think the money was enough, so he took a job as a high school coach. But the next year, Art Rooney, the team owner, personally wooed him back to the Steelers with a bigger contract.
Tom even had his own Wikipedia page.
Not to be outdone, my Aunt Lenette was a Olympic level gymnastics coach and worked with Bela Karolyi and other well-known coaches at several Olympics, including Japan in 1998 and others.
I had hoped to see him when we're up in Alabama next month. He will be missed.
---

Thought For The Day:
You'd think by now that Wile E. Coyote would have figured out that Acme Products Corp. is a wholly-owned subsidiary of Roadrunner Inc.
(BTW the 'E.' stands for Ethelbert
hdgh