Daily Archives:
January 3, 2020
We've almost caught up on our TV shows that we lost track of during the two weeks we were up in Kingsland and Luling back at the end of November. Then we DVR'd the final episodes but didn't watch them until we could catch up with the older ones.
So now after using streaming to watch the missing episodes, and then the final DVR episodes, we've caught up on Evil, Stumptown, Emergence, and Prodigal Son, so we only have the the last episode of Bull to finish us up. And we'll take care of that one this weekend.
We also really liked the twist at the end of the winter finale of Emergence. Talk about a surprise. One of our favorite.
Especially since the little girl is named Piper.
Since they were so good on Wednesday, we did another batch of drums this evening. Only more of them.
We had only done 10 last time since that's how many were in 1 package. And Jan graciously gave me one of her five, so I had six and she had four. And about 3 into her 4, she started to regret her magnanimity.
So this time we did 15 drums instead of 10, and this time Jan got 8 and I got 7.
I did increase the Baking Soda to 3 Tbsp., up from 1 since I was doing more drums and thought I was a little short on the Baking Soda last time.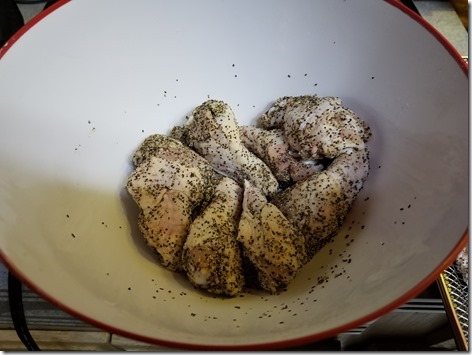 Then I put them on the tray and popped them into the Air Fryer, and they came out looking like this.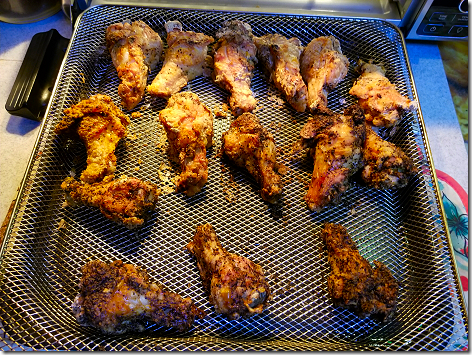 Next time I'm going to reverse the tray at the 13 minute halfway point since it looks like the front half cooks a little faster than the rear. Otherwise they were delicious, mine with just Kraft Bacon Ranch as a dip, and Jan's with a Bacon Ranch/Spicy Szechuan sauce dip.
And in this case, Jan decided that 4 drums weren't enough but 8 was1 too many. So I got an extra one back. Yea!
You might have the commercials that just started running for SingleCare. Being hawked by Martin and Charlie Sheen, SingleCare looks to be a discount drug service similar to GoodRX.
But based on my personal comparisons, it doesn't really measure up. Here are side-by-side comparisons of 2 drugs that Jan and I take.
You be the judge.
That's SingleCare on the left and GoodRX on the right.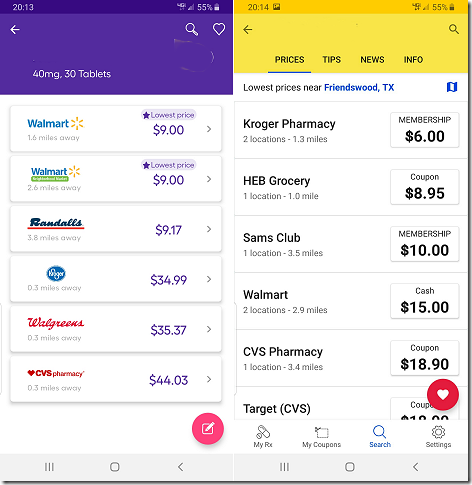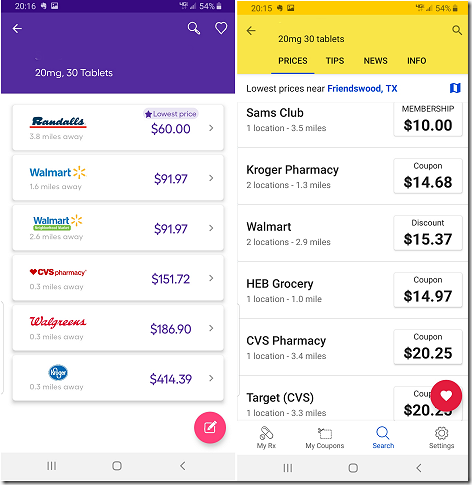 You think maybe if they weren't putting out the big bucks for Martin and Charlie, that they might able to come up with some better discounts?
Yeah, me too.
---
Thought For The Day:
It's not enough to hold winning cards, ya gotta' know how to bet 'em.
jfgjh