Daily Archives:
January 23, 2020
First off, I want to thank everyone for their kind words about my uncle Tom. I've really enjoyed reading the many accolades in the local Alabama newspapers, and discovering a lot of family history that I hadn't heard before.
In talking about the period while he was playing for the University of Alabama, I found this.
While playing at Alabama, he also developed a close relationship with Lenette Ellis, the captain of the cheerleaders for the Crimson Tide, whom he married in 1949.
Lenette was quite an athlete in her own right. She won the 1948 Southern Olympic Diving Championship and qualified for the Olympic trials.
And this –
In 1956, Calvin took the coaching job at Sylacauga for football. Calvin coached the Aggies for 21 seasons. In 1957, Calvin and the Aggies were named state champions by The Birmingham News. The 1960 and 1961 teams won back to back state titles. Sylacauga had 15 straight winning seasons including the 1969 state championship.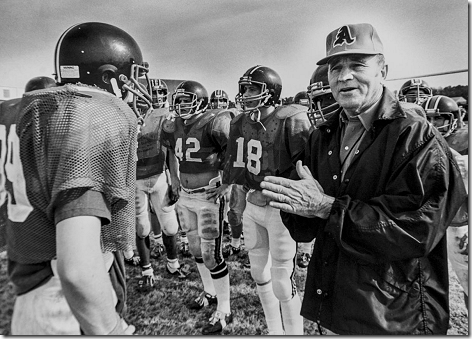 Calvin retired from coaching in 1988 boasting an overall record of 201-130-11. Calvin was a three time Coach of the Year and inducted into the Alabama High School Athletic Association Hall of Fame in 1991.
He and Lenette are the only husband and wife team in the hall of fame.
---
All the test drive prep work I had scheduled went completely unprepped, and I don't really know why. I guess life intervened.
So I guess it's going to all get put off until Saturday.
About 2pm Jan and I headed up to Webster to have lunch at our long-time favorite, Floyd's Cajun Seafood. We've been eating here since the late 90's when it first opened.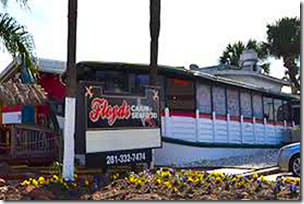 Originally it was called Thibodeaux's when Floyd was a silent partner in the restaurant. The reason he was a silent partner was that Floyd is Floyd Landry, who along with his family, started Landry's Seafood, first in Lafayette, LA.
He had to wait until his non-compete expired with Tilman Fertitta, who bought up the Landry's chain, before he could open a restaurant in his name.
Like most restaurant's we frequent, we both have our favorites, dishes that we keep going back to.
Jan got her Grilled Catfish Dinner with Gilled Veggies, and a Side Salad,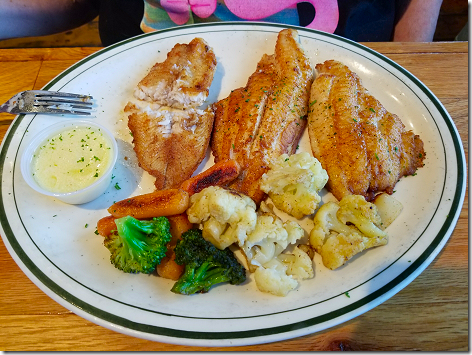 while I started off with a Dinner Salad, with their homemade Ranch Dressing,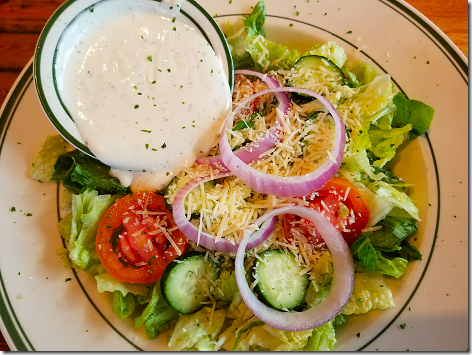 and a Bowl of Shrimp Gumbo.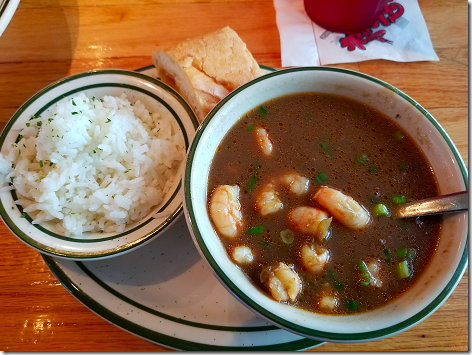 There were so many shrimp in here that there was one in every spoonful.
After that we made an office stop for some Amazon stuff that came in, and HEB stop on the way home.
A nice day.

---
Thought For The Day:
TOMORROW:

(noun) a mystical land where 99% of all human productivity, motivation and achievement is stored.

fgdfg