Daily Archives:
January 20, 2020
Now that I'm in a holding pattern until we do our oil leak test drive this Sunday, I'm thing about what's up next on my agenda. And right I've two items on that list.
First us and pretty straight forward, is to drain the old green coolant out of our rig's Cummins engine and replace it with the newer red version. The main reason for this is that it has become almost impossible to find the green version in stock anywhere.
The last time I checked O'Reilly's and AutoZone, neither even listed it in their catalog. Last April I did order a gallon of the Zerex version from Amazon, but it's a dead page now.
Even when I go to the Valvoline (Zerex) website, it does list it, but the Buy Now button goes nowhere, and when you try to use the site to locate a local retailer, it lists No Locations. So I guess I can take a hint.
The only real problem is that I've got two different methods from the Cummins techs. One, the quick and dirty version, is to just drain the green, replace the coolant filter, and fill it up with 11 quarts of the red.
I was surprised to find out that the WF2123 coolant filter is about $80 on Amazon, but I can get new ones on eBay for about $35. Much better.
But another Cummins tech told me to drain the green, replace it with 11 qts. of distilled water and then run the engine for about 15 minutes. After that, replace the filter and dump in the red version.
Since the latter one only involves the extra cost of 3 gallons of distilled water and a little extra time, that's the one I'll use.
But I'll probably wait until after our Alabama trip the first part of February, but before our Alabama/Florida trip the first part of June.
Second, and the biggie, is to get back to looking at our Onan Generator problem. Even I ran the the fuel flow test on it, I'm going to ahead and replace the fuel pump and the fuel filter since I already have them. The reason I already have them is that everyone told me, including Cummins, that since it just shut down one day on a trip and wouldn't restart.
If replacing the pump/filter doesn't fix the problem, then I have a few more things check before I call for help. Luckily there is a Onan repair shop about 15 minutes from here, so I'll see if they've got a tech who can come out and take a look at it.
In the back of my mind is the fact that this is a 20 year old genset, and at some point putting a lot of money into it might not be a good idea. In fact for about $800 I can buy an equivalent wattage electric start portable generator to mount in its place.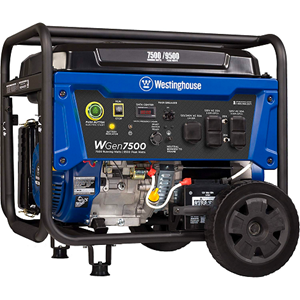 Though it's gas and not diesel, the specs say a full tank of gas will run the genset for about 13 hours. Which means about two days of our normal travel, so not a big problem.
So I'll see how it goes. But we won't need it until our June trip.

---
Thought For The Day:
The freedom of Speech may be taken away, and, dumb and silent we may be led, like sheep, to the Slaughter." — US President George Washington, 1783
dasfd