Daily Archives:
January 21, 2020
Jan and I are already talking about next year's adventures. Although we got to see some New England Fall foliage when we were in the area back in 2009, but it was only as we were passing through.
We had talked about doing one of the many Fall Foliage cruises, including some by Viking Cruises, our recent European cruise company. In fact it looks like they're dozens of them.
But they have two big problems. First, they're really expensive. In some cases they're even more expensive than our Viking River Cruise in Europe last year. And second, they go to a lot of places we've already been to. Places like Bar Harbor ME, Charlottetown PEI, Halifax NS, Bay of Fundy NS, and others in Canada, while we'd rather concentrate on New England.
So our preliminary plan is to just fly up to Boston, rent a car, and then head north, staying at B&B's as we go along. Google says New Hampshire, Vermont, and Maine, starting in the last week in September and continuing into the first two weeks of October, is the prime location and time.
Here's a sample of this year in New Hampshire.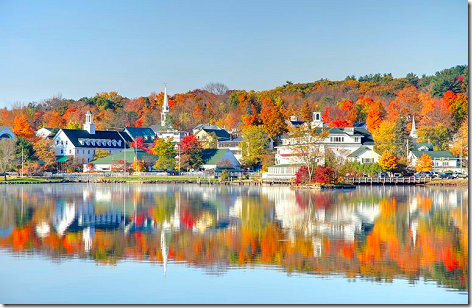 And the time frame is perfect for us, since that will be around our 54th anniversary.
And of course we're still thinking about doing a Mexican Ruins cruise, probably some time in spring 2021. But I guess we need to get our 2020 Alabama, and Alabama/Florida RV trips, and our September Alaskan cruise out of the way first.
We had lunch at Snooze this afternoon, the place that's become pretty much our standard Tuesday spot. Jan had her usual Bravacado Toast,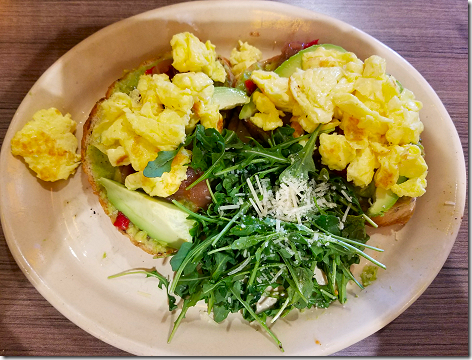 while I got my fav, 3 Egg Classic, with Bacon and a side of Greens.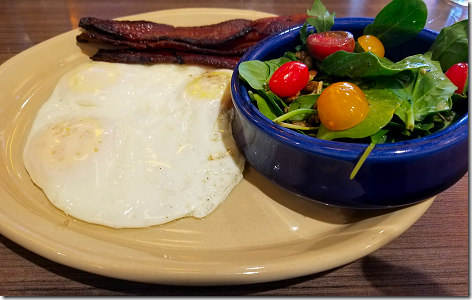 And they did it once again. I ordered my eggs Over Medium, but as happened once before, each of the 3 yolks is done differently. And in order too.
The one closest to me was Over Easy, the next one up was Over Medium, and top on was Over Hard.
How do they do that in a single pan?

---
Thought For The Day:
A wife is like a hand grenade. Remove the ring and BOOM! your house is gone.
adf