Daily Archives:
January 21, 2018
A few days ago we were running three heaters and hugging Karma the cat to keep warm. Then yesterday and today we were running the AC's in the rig.
---
---
You never know what to expect from Texas weather. And it's supposed to get cold again in the next few days.
My new toy is a Harmony Home Hub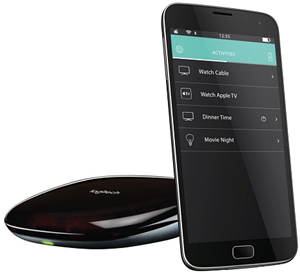 The first thing it does is allow you to control pretty much any entertainment device from your phone. But even better it allows you to set up 'activities' or schedules for your devices.
You can set up an activity called Play DVD. When you click it, it will turn on your TV, your DVD player and your audio system. Then it will PLAY the DVD for you.
Or you can set it to turn the TV, change the channel on your DVR and then start RECORDing. Pretty much any sequence can be programmed.
But the real reason I got it is because it will also interface with our Amazon Alexa. So that we can now turn the TV on or off, mute or change the volume, and change channels on the DVR and start RECORD strictly via voice command.
I've got the basics working but still have to assign names to the different activities.
More later.
About 2pm Jan and I headed up into Webster to have lunch at King Food. We once again both had a big bowl of their delicious Hot & Sour soup as well as an order of their Crispy Chicken Wings with Garlic Butter.
We were introduced to them by Brandi and Lowell when we were all together at King Food for our big Christmas Eve get-together last December. And now we get them every chance we can.
Finishing up a nice relaxing meal, we drove up to the nearby Wal-Mart for prescriptions and a few groceries. And that's where my close call came about.
While I was waiting for Jan, I used my phone to scan my Wal-Mart receipt with the Savings Catcher App. Then I put the phone and the receipt in the bag with prescriptions. But it didn't stay in the bag.
It fell out of the bag somewhere along the way and I missed it in the cart. And the reason I know it was in the cart is that I have a photo.
As soon as I got home and discovered it wasn't in the pharmacy bag, or any bag for that matter, I got on my computer and went to WheresMyDroid.com. Clicking on my account and logging in, I clicked on S8+ and clicked on Location. And here's what I saw.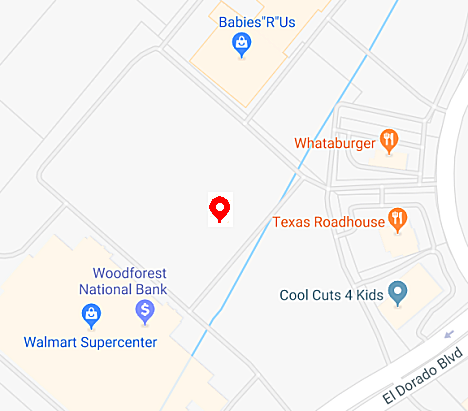 My phone was still in the Wal-Mart parking lot. So I grabbed Jan's phone and headed out the door.
---
---
At the first stop light I encountered, I clicked on Where's My Droid's camera icon and then clicked on Front. which got me a blank photo. Then when I clicked on Back, I got this photo.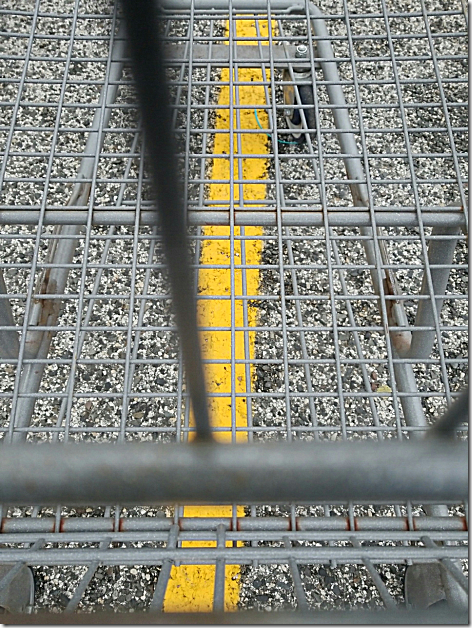 My phone was still in the shopping cart where I left it.
By the time I got to the Wal-Mart lot my phone's location had changed to inside the Wal-Mart, and in the approximate location of the Customer Service office.
And here you can see it sitting in a bin under the desk.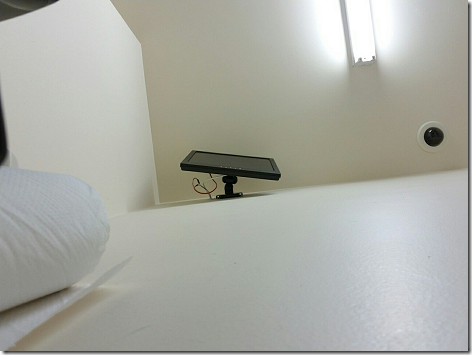 When the guy pulled it out from under the counter, he ask if I could prove it was mine. So I said, "How about I show you a photo of me on the phone?"
He said, "Sure."
But when I showed him this one,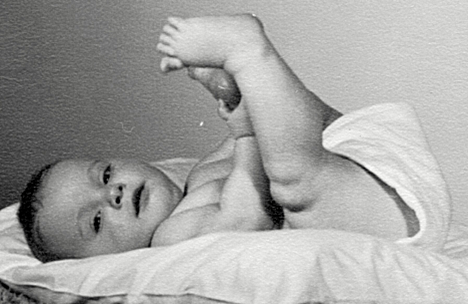 but he didn't buy it.
So I told him to look at the phone and I used Jan's phone to take a photo of him on that phone.
He liked that one, so I headed home.
Where's My Droid not only tracks my phones and let's you take photos of its location, you can lock the phone remotely, even if you don't normally keep it locked. And if worse comes to worse, you can completely wipe the phone of all your personal data, even if it's turned off.
Once you set it, as soon as the phone is turned back on, it's wiped.
Check it out.
A close call, indeed.
---
---

The Word of the Day is: Vulnerary
---

Thought for the Day:
Having an opinion is not the same as having the answer.
gsffssg