Daily Archives:
January 25, 2018
Please remember, Our RV Adventures is an Amazon affiliate. When you do your shopping through any of the Amazon links here, including the Search Amazon box in the right sidebar, it won't cost you any more, but we'll get a small commission on everything you buy. Just click on the Amazon link, then shop as usual. Thanks.
Plus, many of you are sharing our blog with others using the "Share this:" buttons at the bottom of each blog. Again, Thanks.
---
---
About 4pm Jan and I drove over to 1-45 to have dinner at Taco Cabana. They're one of those places that we really like but don't seem to go very often. In fact I think it's been years since we've eaten at one.
Jan got a Two Taco Combo Platter with one Chicken Fajita Taco and one Steak Fajita Taco, as well as Rice and Borracho Beans.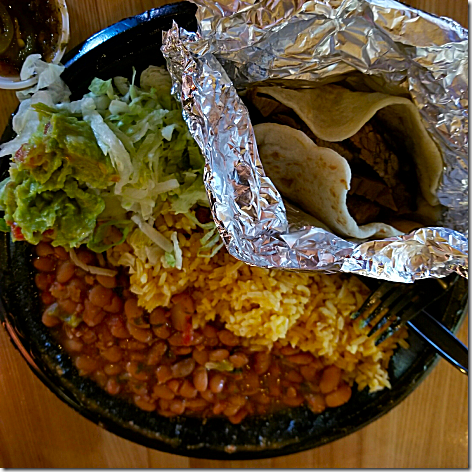 I went the plain-jane route with just two Steak Fajita Tacos. They do their fajitas on an open flame grill so they're charred on the edges and really delicious. This is what I started with with.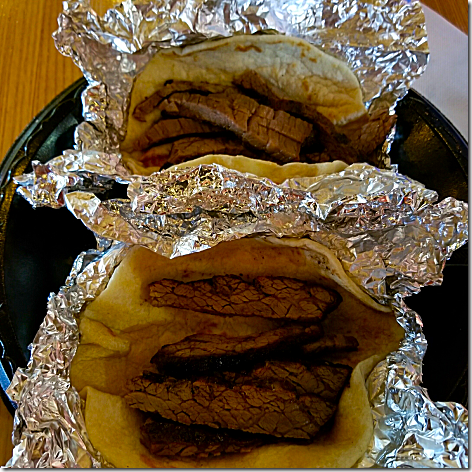 But by the time I had visited the Salsa Bar they looked like this.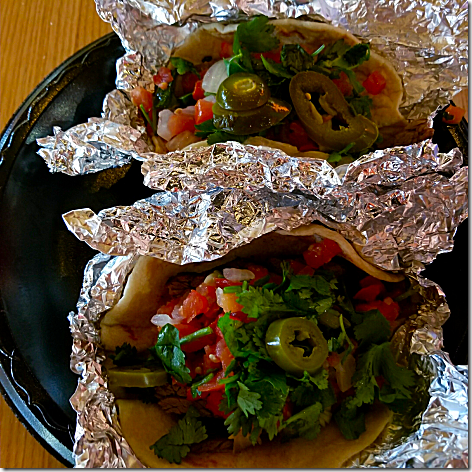 Really good.
---
---
The Headline of the Day: California Considers $1,000 Fine for Waiters Offering Unsolicited Plastic Straws. (as well as six months in jail.)
---
Thought for the Day:
People who do not study history are destine to believe really ignorant statements.
dfgfg