Daily Archives:
February 5, 2019
How Long Can It Last?
Jan and I headed a little after 1pm for lunch at our favorite King Food. But as we were passing by, we made a detour into Rudy's BBQ for a take-home bottle of their BBQ sauce, as well as a jar of their coarse ground pepper,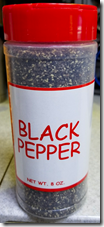 as well as one of their coarse salt.
At King Food, Jan got her usual Chicken with Hot Garlic Sauce with Jalapenos,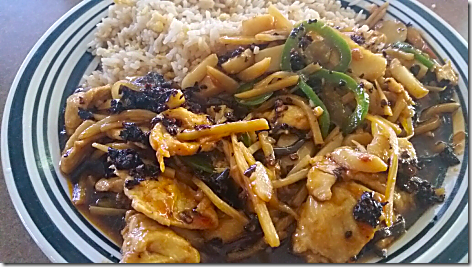 while I went with just a big bowl of their Hot and Sour Soup.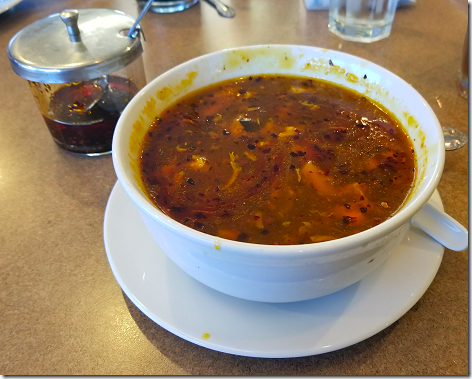 Always a treat.
BTW a few years ago King Food was selected as one of the Top 100 Chinese Restaurants in the US.
Then it was on up the Interstate for a quick stop at Lowe's for some screws, and then it was on to the nearby WalMart for more stuff. It seems we never have quite enough stuff.
Then it was on home with a stop for a couple lottery tickets.
A number of years ago the temperature controller on our rig's Dometic NDR 1292 refrigerator quit controlling. Luckily it stuck wide open, so for a while I just watched the internal temp and cycled the fridge on and off.
But this was a problem when we were away for a few days. So a while back I hooked it up to one of these WiFi switches,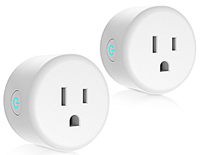 so that I can control the fridge remotely. And I also can control it via Alexa, as well putting it on a timer. But it was still hard to allow for outside temperature changes which affected the fridge internal temps.
So why didn't I just fix it? Well, the consensus was that it was the controller board. A VERY expensive controller board. And really more money than I wanted to put into an, at the time, decade and a half old refrigerator. I mean, how long can it last?
Now, except for this, our Dometic has been a workhorse, and unlike many other Dometic and Norcold RV refrigerators, our 1292 has never had a recall on it. But I keep waiting for it to fail so I can replace it with a Samsung or LG residential fridge.
I mean, it's twenty years old.
How long can it last?
At this point though, I'm beginning to believe it might just outlast Jan and I.
But I would like to find a cheap(er) fix for the temperature problems. So recently I came across this.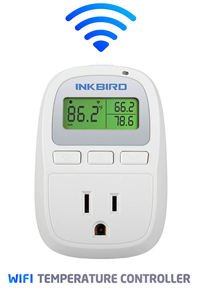 A thin probe connects the unit to the inside of the fridge, which then will turn the fridge on and off based on the temperature setting I select. In addition, I can also control it manually via Alexa, or an Android app.
Hopefully that will take care of this problem.
---
Thought for the Day:
"Fallacies do not cease to be fallacies just because they become fashions." – G.K. Chesterton – 1930
klhkl