Daily Archives:
February 18, 2019
Work today consisted of printing out a bunch of labels for the many products we sell under our brand name, including some that we have formulated to our specs.
Also, I put an Amazon order in for 50 feet each of red and black Pomona test lead wire and a couple of dozen high-end banana plugs, so we can start making up our own patch cords.
I noticed the other day that we sell 6 foot test leads for epilators for about $25 each. When I ask how much we paid the wholesaler for them I was told about $17. WOW!
You're talking about a couple of bucks for the wire and a couple of bucks for the banana plugs. Call it $5. So I'll make them up and we'll price them for $10.
Saves everyone money.
I've mentioned lately about how more and more of my Amazon orders are being delivered by Amazon vans, and not USPS, UPS, or FedEx. But yesterday's delivery left something to be desired.
Normally when they do a Sunday delivery and no one there they just deliver the next day. But yesterday was different. This is how we found the package this morning.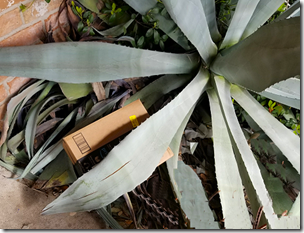 Not exactly what I expected.
But on a more positive Amazon front, I noticed that they now offer a payment plan on high ticket items, though I don't know what the price point for that is. But when I went to purchase my new Panasonic camera, it offered 5 payments at $59.60 each. And even better, there's no interest. Just the purchase price divided by 5.
And not willing to give anyone my money before I have to, I took the deal.
I found this cat sweat shirt on Facebook and ordered Jan one.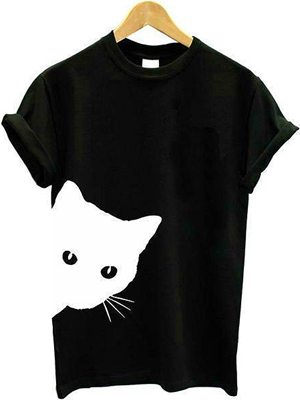 And she really likes it. She says it's very soft and comfortable.
It also comes in Gray and White, so you can get it out below.
https://whiskertonsco.com/products/spy-cat-t-shirt
For my part I recently ordered this neat mini scope which has a 800X optical zoom and 10X digital zoom, for 8000X magnification. Supposedly you can connect it up to your phone or camera.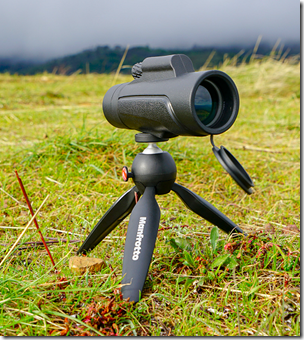 And it has night vision too.
Check out the video of the zoom. And it's less than $50.
https://nomadrecreation.com/this-video-will-freak-you-out/
Wrapping up yesterday I forgot to post this video of another of our favorite groups, Pentatonix, and their version of Queen's Bohemian Rhapsody.
---

Thought for the Day:
If all the world is a stage, I think I need better lighting.
asdfd