Daily Archives:
February 17, 2019
That's PMJ, not PB&J.
After another nice morning, Jan and I ended up cycling through YouTube music videos, mostly oldies like Happy Together, Ghost Riders in the Sky, Wayward Wind (the Patsy Cline version), The Lion Sleeps Tonight, I'm Not Lisa, Duke of Earl, etc.
We've done this several times before, and like then, we keep coming back to the same performers.
The first one(s) is a group called Post Modern Jukebox or PMJ. We first came across them after seeing their version of Meghan Trainor's All About That Bass.
And a much better version, I think.
Morgan James, the singer on the right in All About That Bass really has a set of pipes on her, as evidenced in their version of AeroSmith's Dream On.
All I can say is WOW!
But the most unusual of our favorites is Puddles, as in Puddles Pity Party.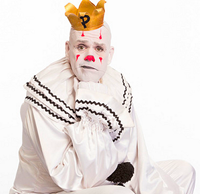 Yes, that's his name.
Long-time friend 'Froggy' Donna McNicol turned us on to Puddles several years ago and we've followed him ever since.
The first time we heard him was his version of Sounds of Silence.
And it just gets better.
One thing Puddles does a lot of is 'mashups', where he sings one song in the form of another song and artist. Check out his version of Pinball Wizard, sung like Johnny Cash doing Folsom Prison Blues. Dead on.
And here he is doing Crying as Rob Orbison.
And even better, as I was checking out his YouTube videos, I saw where Puddles is going to be in the Houston area March 18th at the Stafford Centre, and now we have tickets.
Really looking forward to it.
Regular readers know I'm always on the lookout for new gadgets, or upgrades to one's I already have, which covers these three.
First up is a new dash cam. I've had my last one for a couple of years, and as is usual in the tech world, there's always something better, faster and cheaper coming down the pike.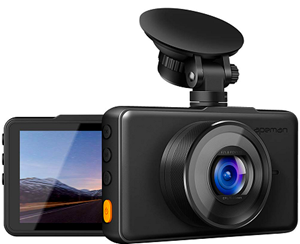 It's smaller, but has a bigger screen, and takes a 65GB SD card, so it records for almost 12 hours before it loops around. And at $44, it's $13 cheaper too.
Here's a sample of the video. And it was a really overcast day, too.
Next up is a new toilet light. Makes it a lot easier to hit the target in the middle on the night.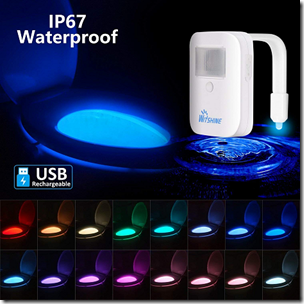 This one is rechargeable so I don't have to take it off every month or so to replace the batteries. And because it's sealed with no battery access cover, it's more waterproof, Or something 'proof' anyway.
Finally, I've a new Panasonic Lumix camera coming in on Tuesday.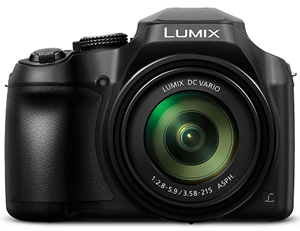 This is the 4th Lumix we've had, getting the first one 2006, the next one in 2009, then 2015, and then now. Before that, our first digital camera was one of those Sony's that stored photos on a 3-1/2" floppy inserted into it.
And every time they get better, though not cheaper.
This one, at $300, is about $50 more than the 2015 model. But it has a bigger viewscreen, now touchscreen-capable, WiFi, 60X optical lens with 4X digital zoom, and records 4K video with 18.1 megapixels. And with a 128GB SD card, it will hold over 20,000 HD photos.
Perfect for our upcoming European trip.
---
Thought for the Day:
Sometimes you have to lose to know how to win.
jhkgjk