Daily Archives:
February 19, 2019
After a nice morning Jan and I headed out about 2pm for lunch and stuff. And lunch was the Cheddars up in Webster once again.
And as usual Jan got her Key West Chicken and Shrimp with Green Beans and Carrots, while I got the Veggie Plate, with two Green Beans and two Carrots, and also comes with a bowl of soup and one of their Honey Butter Croissants.
I always get their Chicken Tortilla Soup which is really good. Not quite Monterey's Little Mexico good, but good. However when we met Nick, Terry, and Bev up at the Cheddars in Katy last week, I saw that they didn't have the Chicken Tortilla soup, but instead had something called Crispy Chicken Tender Noodle Soup, Turns out it was really bad.
It wasn't a very good Chicken Noodle Soup, i.e. I've had better from a can with Campbell's on it. And the 'Crispy' part consisted of some rock-hard nodules like oversized Grape Nuts, but didn't taste as good.
So when I got my soup today I asked to speak with the manager to put in my vote for them to keep the Chicken Tortilla version. Especially since the corporate website lists the Noodle Soup as the norm.
Turns out that this location is actually a franchise, not corporate, and they can have whatever soup they want. Great!
Next up was a quick stop by Harbor Freight to pick up some Alligator Clip Leads for work, and then it was on to my client's to pick up my Amazon orders, including my new Panasonic FZ80 that came in.
On that note, yesterday I came across this Extra Battery and Car Charger for the FZ80 and ordered one.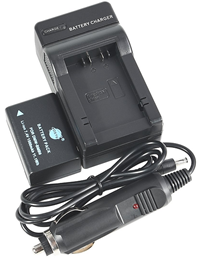 Should be here tomorrow.
Then it was on to the Ace Hardware to pick up some stainless steel bolts, nuts, and washers to redo the windshield wiper mounting on our RV. They don't make wipers that fit our arms anymore so I'm going improvise something that will work better than the kludge that I've been using.
So actually I'm coming up with a new kludge to replace the old kludge. So a better kludge, I guess.
Then it was on over to the WalMart for some supplies before we headed home.
Ok, ya'll get to decide.
With her recent 50 pound weight loss, I've been encouraging Jan to change her look a bit, mostly by switching to darker, slightly redder hair color sort of like this.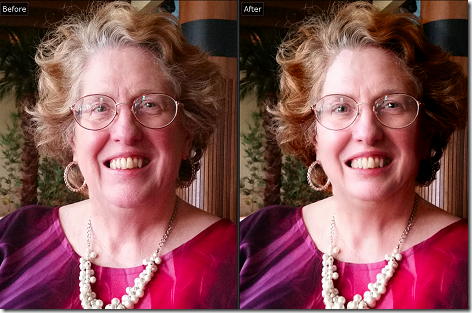 She's reluctant, having been blonde for so long, but she had dark red hair when I met her in 1967, and still was a redhead here in 1975, here with our daughter Brandi at Gulf Shores, AL.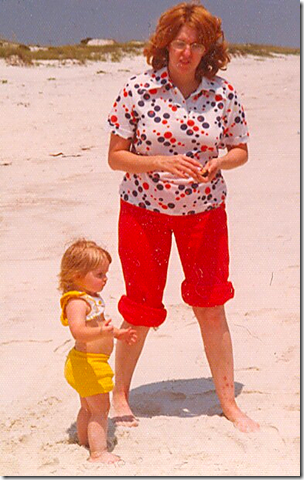 So you decide, and let us know.
---

Thought for the Day:
Did you ever notice that when you put the 2 words "The" and "IRS" together it spells "Theirs?"
hgjgjh