Up In Katy Landon/Dogsitting Most of the Day
while Brandi, Lowell, and Lowell's sister and parents all went to a family wedding.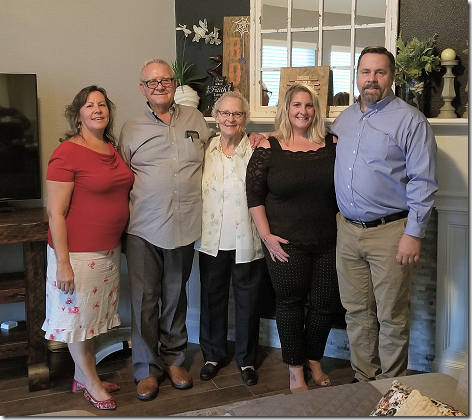 L to R. That's Lowell's sister Sherry, Lowell's father, Lowell's mother, Brandi, and Lowell.
Later in the afternoon Landon, Jan, and I all headed up Mason Rd for a few things at the HEB and then supper at Chick-fil-A.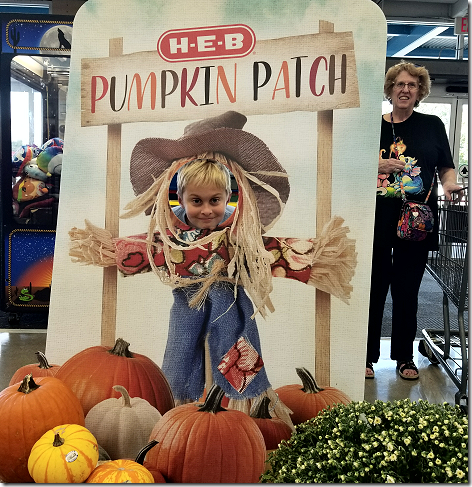 Tried to get Jan to stick her head in the scarecrow, but she wasn't having any part of it.
So since we didn't get home until almost 10pm, this is all you're gettng for today.
See you back here tomorrow.