Daily Archives:
June 10, 2021
About 9am a whole bunch of us headed over to St. Louis to visit the City Museum of St. Louis. And by 'whole bunch', I mean 18 of us in 3 different vehicles. We'd bought our tickets online a month or so ago, since you have to buy them for a certain entrance time, in our case 11am.
The word 'Museum' in the name is kind of a misnomer. Rather than a museum in the conventional sense, it's more of an eclectic collection of random items, ranging from firetrucks, Ferris Wheels, a 24-foot metal praying mantis, two Sabreliner 40 jets, a school bus that hangs over the side of the building, all connected together by caves, tunnels, aerial walkways, giant crawl-through Slinkies, ladders, and pretty much anything you can imagine. And 3 or 4 different slides, including one 10 story one going from the top floor to the basement.
Oh, and a log cabin that belonged to the son of Daniel Boone.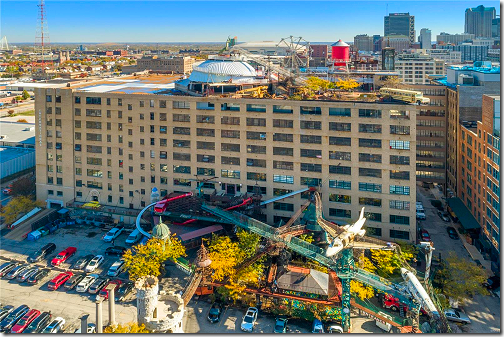 And right in the middle, on the 5th floor, are condos selling for over $600,000.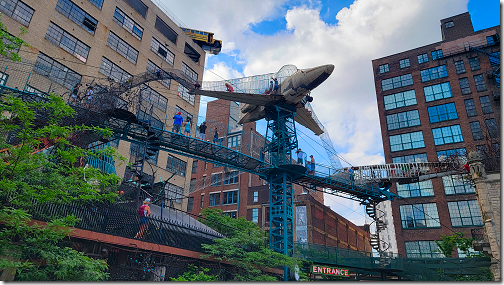 One of the things you notice immediately when you enter the building, are all the beautiful mosaic floors, all with animal themes.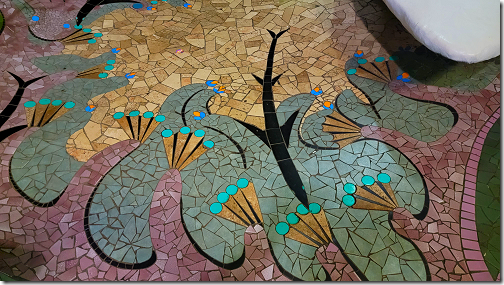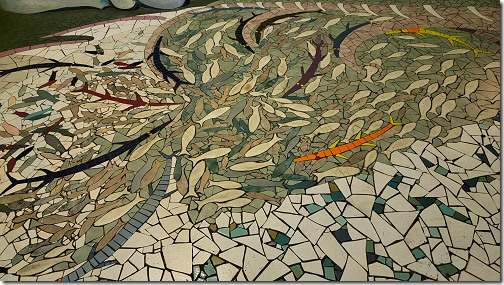 And they seamlessly 'flow' from one room to the next.
In fact animals are a main feature of the place, from elephants on the roof,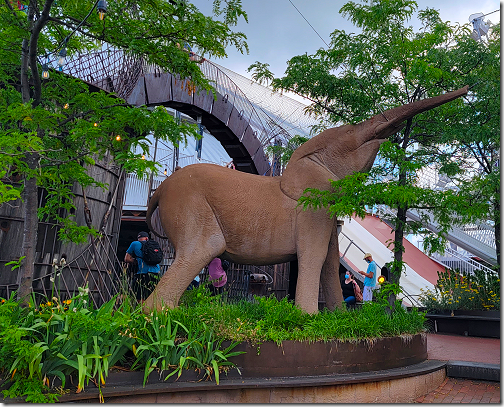 to their distant Mammoth cousins.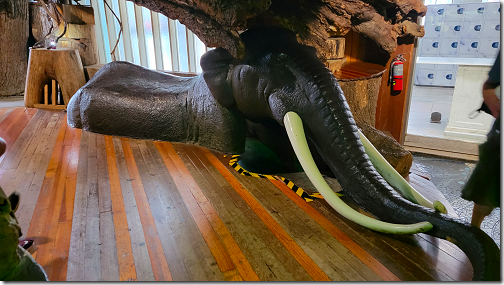 That's about it for today. It's late and I'm tired, but there's a lot more, so I'll pick up where I left off tomorrow.
But a final shot of all the kids with us today.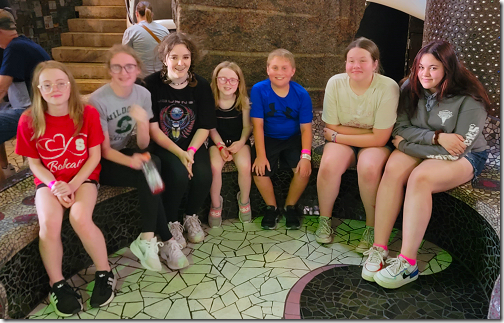 And yes, I did have to swap some heads.
---
Thought For The Day:
There are nights when the wolves are silent and only the moon howls." George Carlin