Daily Archives:
June 11, 2021
Finishing up our rooftop visit, Gwen and Landon both tried out the smaller of the 3 slides, the largest one, as I mentioned being 10 stories high.
Gwen was too quick for me,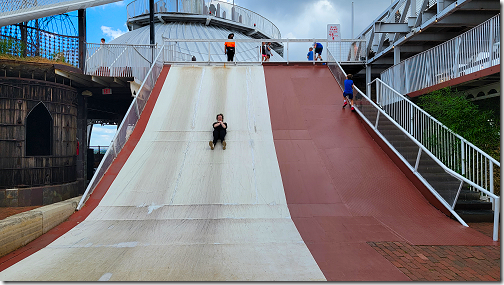 but I did manage to get a video of Landon coming down,
The rooftop has a little bit of everything, and a great view of the city, Well, a great view of everything EXCEPT the St. Louis Arch, which was blocked by another building.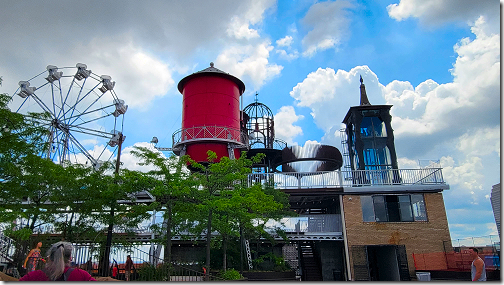 The highest point on the rooftop is this globed spire, that you can climb up inside.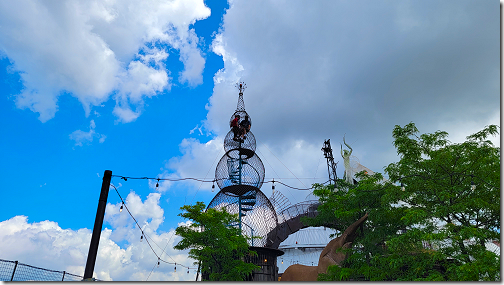 So of course our group took up the challenge to see how many they could cram into the spire.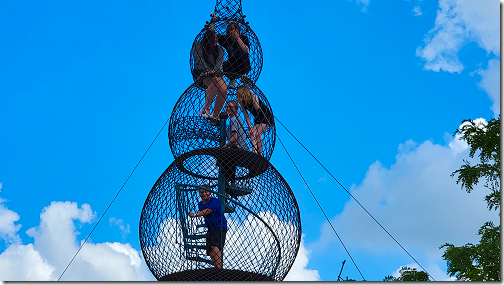 Staring from the bottom, that's Landon, Avery, Ella, Alexa, and Gwen.
Back inside, we came across more and more animal motifs, of every different size, shape, and color, some real and some fanciful.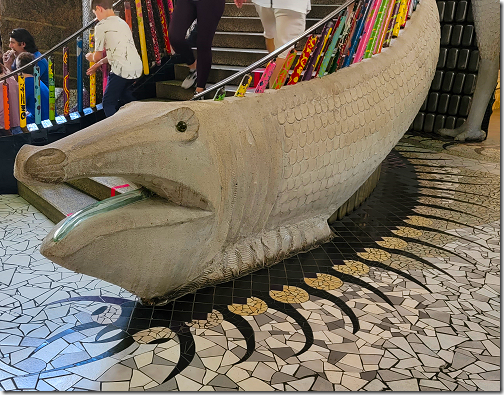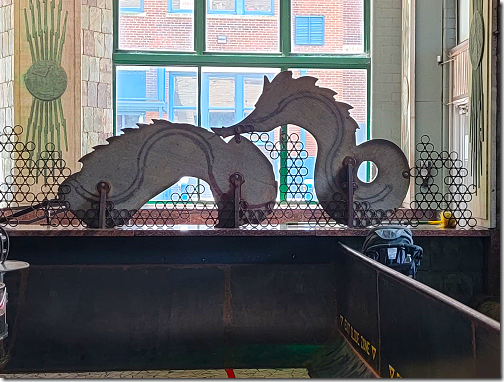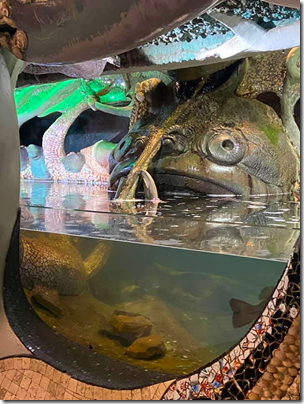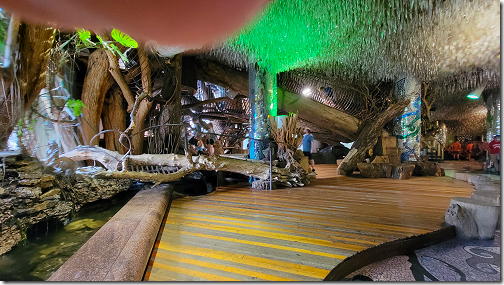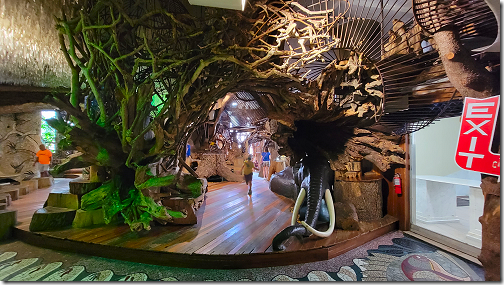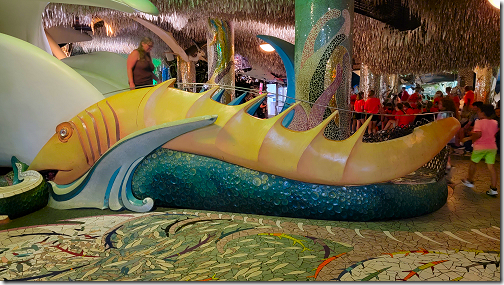 Back out on the side of the building was more and more of a little bit of everything.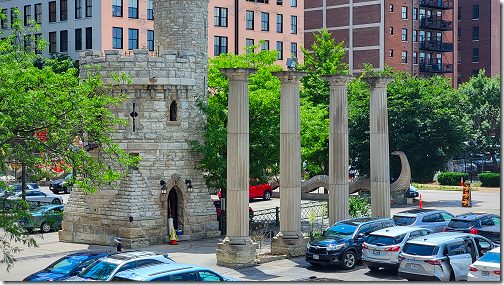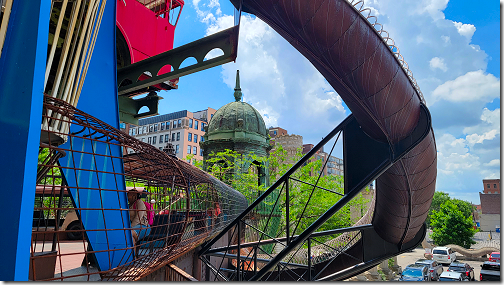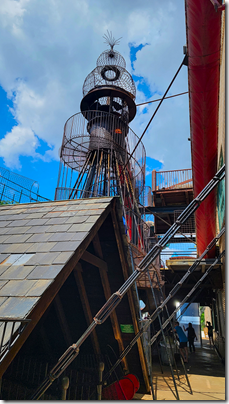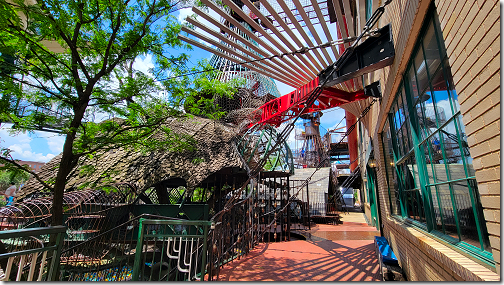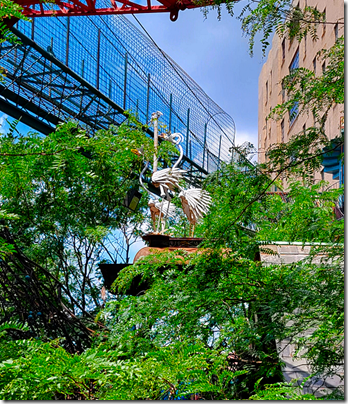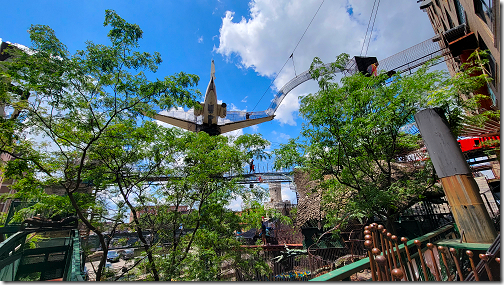 While we were sitting inside and the kids were getting drinks, I noticed I had 5G again on my phone, so I thought I'd give it a try.
And WOW!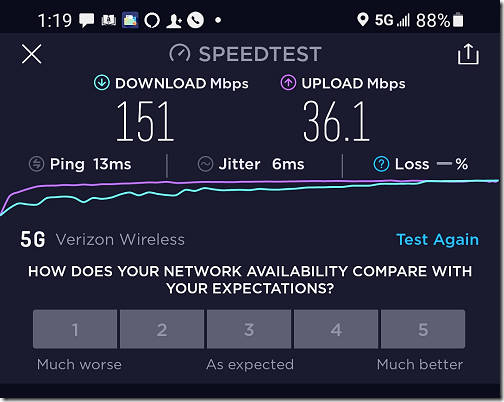 You're reading it right. That's 151 Mbps, the fastest I've ever seen anywhere. And the 36.1 Mbps upload speed is faster than most download speeds I've seen.
Finally, about 4pm, we herded everyone together and started back toward home, but with a planned dinner stop along the way. And boy, I'm glad we did.
Bandana's BBQ is a medium-sized chain with 30 locations, mostly in Missouri and Illinois, with a few in Indiana, Iowa, and Kentucky. And they're a favorite with Debbie and her family. And now a favorite with ours.
We had called ahead, so they were ready for the 18 of us, and we were seated immediately. And the food came out very fast too.
Jan got the Smoked Pork, with Sweet Potato Fries and Fried Green Beans, and an add-on Rib,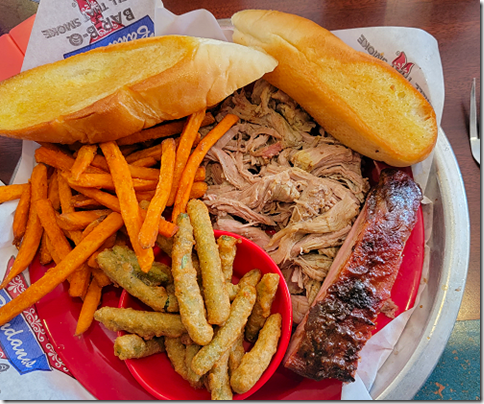 while I got the Pork and Brisket Platter, with BBQ Beans and Fried Okra, and also with an add-on Rib.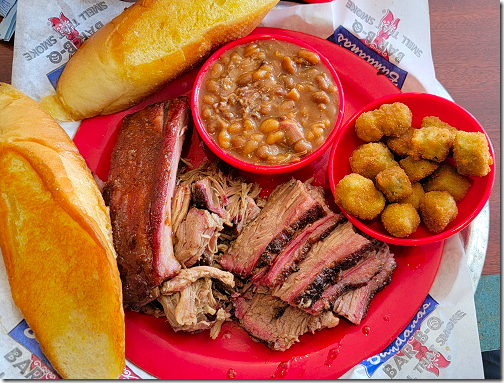 That's about it for yesterday, so tomorrow I'll try to catch up with what happened today.
Our Karma-sitter Jennifer did send over this photo of her in her favorite bed which we took with her.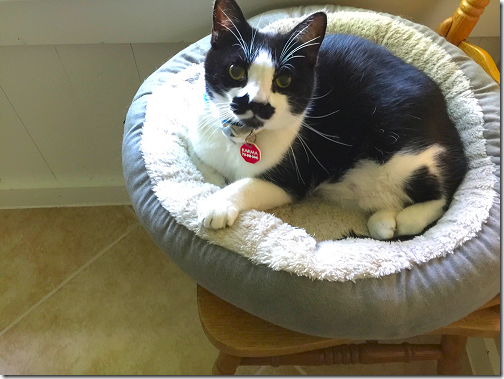 Seems to be doing OK.
---
Thought for the Day:
"War is cruelty, and you cannot reform it. The crueler it is, the shorter it is." – Gen. Sherman, Union General