Daily Archives:
July 3, 2021
I've been wanting to do something about the steel wheels on our Jeep, pretty much the only cosmetic problem with it.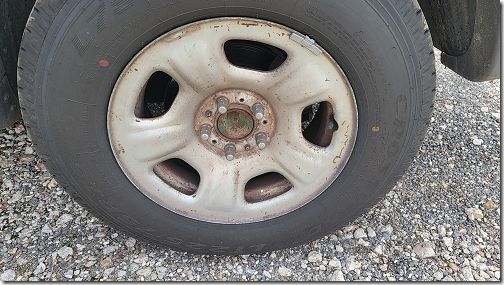 And yeah, I could mask them off, sand them, and paint them, but that's a lot of work.
So I found a set of these 'wheel skins' on eBay, made especially for Jeep steel wheels. They're very heavy, chrome-plated plastic and they snap on very easily, but have to be plied off. And the reviews are really good too.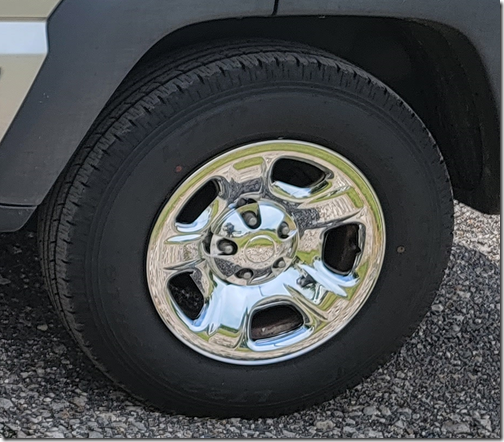 So I went from this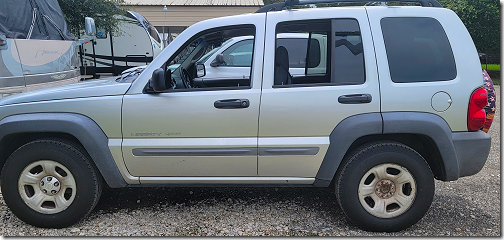 to this.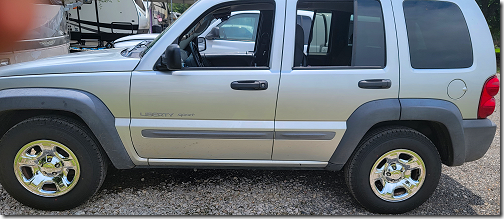 Really nice.
Baby got new shoes.
About 1pm Jan and I headed out to have lunch at Los Ramirez once again, and it was probably the busiest we've seen them in the last year or so. At least 3/4's full.
Then it was on up to the Home Depot for a couple of things for me, and a new plant for Jan. She wanted something in a pot that she could set out on the patio, so this is what she got.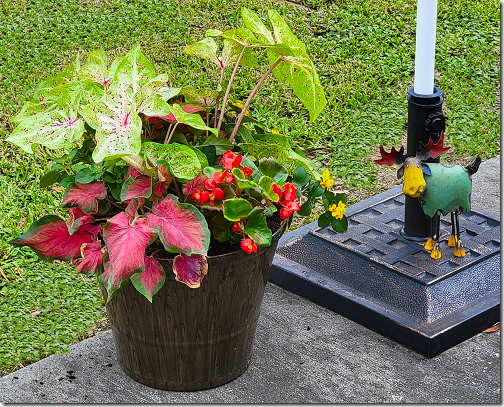 It's rated for Partial Sun since it only gets it from about 10 to 3 each day.
And somehow a new addition to our Flamingo population made it back home with us too.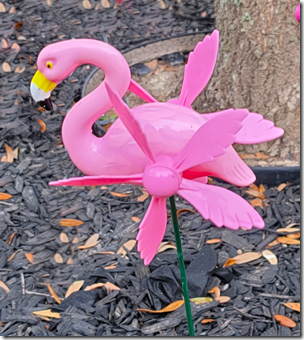 Wouldn't want all the rest to be lonely.
A little before 5pm I started prepping the baby back ribs for the overnight marinating. I had purchased two packs of Smithfield Baby Back Ribs like these last week.

Cut up into 3-4 rib pieces, it looked like this.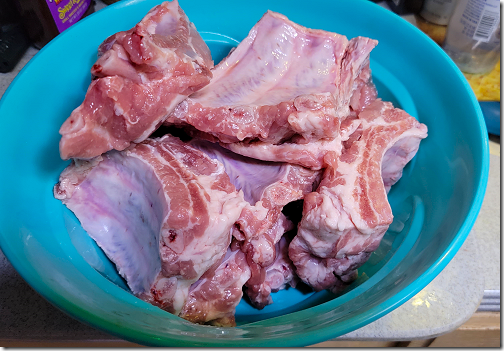 Next up, after patting the rib sections dry, I did the Shake N Bake thing with the rub mixture in a plastic bag, ending up with this first batch.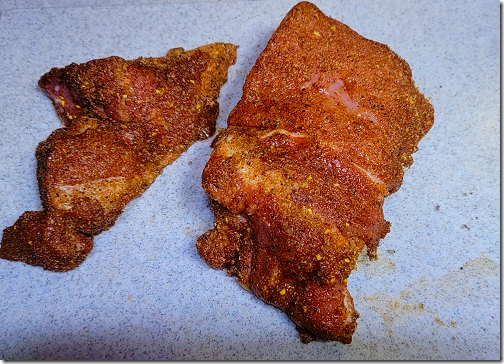 Actually the piece on the left is one of those solid meat chunks you sometimes find on the end of a rib. Really good.
After this, I put two rib sections in a vacuum bag, and then added 3 drops of Wright's Liquid Smoke to each bag right before I vacuumed-sealed the bags. Or at least I mostly did. Some of the bags ended up with no drops because I forgot. So it will be interesting to if we notice any difference between the bags.

I used the Wright's based on a number of online reviews, and the fact that it's actually 'liquid smoke'. They burn hardwood in a sealed system, catching the moist smoke and then condensing the liquid down and then bottling it. And it certainly smells that way when you open the bottle.
By the time I got through bagging it all, this is what I had.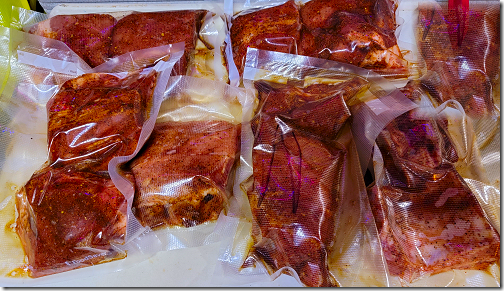 Tomorrow afternoon I'll get everything set up in the immersion cooker and start it going for 24 hours.
Looking forward to some good eats on Monday.
Later in the afternoon I put out our flag for the 4th of July weekend.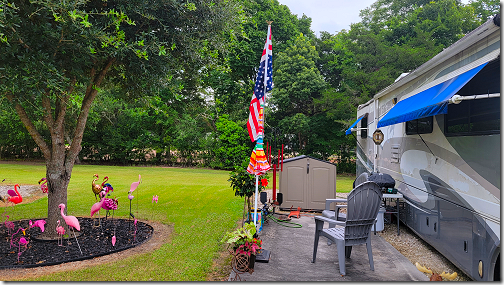 ---
Thought For The Day:
Be careful when you blindly follow the masses. Sometimes the M is silent.