Daily Archives:
July 9, 2021
As I mentioned yesterday we were planning on having dinner at the Monterey's over in Alvin tonight and then attending the Alvin Opry. But Jan woke up with a bad headache and a stuffed-up head, no fever though, so we didn't go tonight.
I'm still not sure what's going on with my Jeep. Although it seemed to have improved somewhat after adding the HEET/Seafoam, and then topping off the 18 gal. tank with about 13 gallons of new gas. And every now and then it runs fine for a couple of minutes and then goes back to running rough and skipping. I did check under the hood this morning, wiggling the igniters wires, etc. But no change.
I could almost entertain the idea that this was just a coincidence and had nothing to do with getting gas. But the fact that the problem is not just one cylinder, but showing up on two separate cylinders, 4 and 5, and they're on opposite sides of the engine.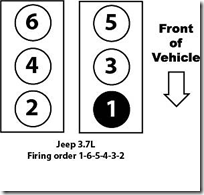 Really, the only thing they have in common is the fuel feed. Which puts me right back where I started.
And I even thought about trash in the gas, rather than water. But that would clog the fuel filter in the tank and affect all the cylinders, not just 4 and 5 specifically.
If I don't make any headway with this weekend, Jan and I will drop it off at my mechanic's Monday afternoon and let him worry with it.
Look's like Buc-ee's is expanding along the I-10 corridor once again. They've now got locations in Luling, Katy, and Baytown in Texas, and another in Robertsdale, AL. And now there's a new one going up in Mississippi.
This one will at Exit 24 in Harrison County. It's north of Bay St. Louis and Pass Christian, but actually it's kind of out in the middle of nowhere, with no real towns nearby. Looks to be a good location.
And I've heard rumors that they're looking at another I-10 location, where it terminates in the Jacksonville FL area. They've got over 40 locations around the country now, so no telling where's next.

---
Thought For The Day:
"The secret of life is honesty and fair dealing. If you can fake that, you've got it made." — Groucho Marx