Daily Archives:
July 15, 2021
I mentioned yesterday that we were going to see Yakov Smirnoff this Saturday. In the past we've seen the Smother's Brothers and 3 of the very funny Tuna Texas shows, among others.
But with all the COVID stuff seeming to go away, I was surprised when we got our emailed tickets and found that we will be required to wear masks during the performance, in fact as long as we're in the building.
Hopefully, Yakov will not be wearing one too.
And apparently the concessions and the bar are not open either. This seems funny since all the local movie theaters, AMC, Regal, Cinemark, etc. are no longer requiring masks. And it's been so long since I've worn one, I'll have to dig one out.
I didn't get a chance to take a look at my work WiFi problem, but because she was behind processing yesterday's orders, and today's new ones coming in too, the office manager asked me to wait until tomorrow to take a look at it.
Turns out there's apparently a power glitch due to a passing thunderstorm in between when it was working and when it wasn't. So that will give me a place to start. But I have run across this problem a couple of times the past, and it turned out to be a problem with the motherboard.
So it may be about time to think replacing this machine. It's the only one that was here when I came back four years ago, and the dates on it indicate it's almost 6 years old. So even if I get this problem fixed, I might be replacing it anyway.
Came across these photos of the elusive Glass Octopus found deep in the waters off Australia.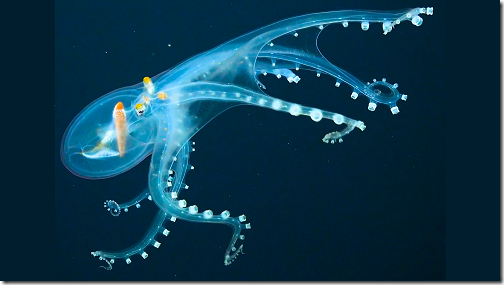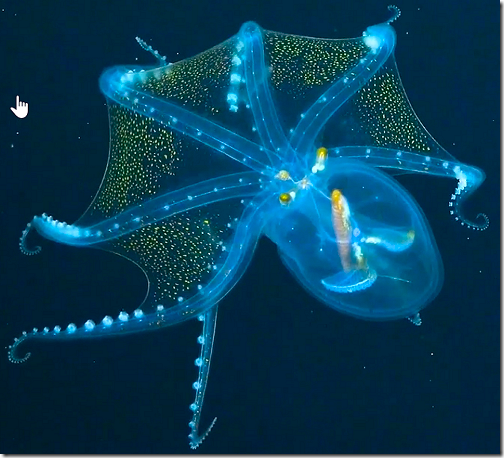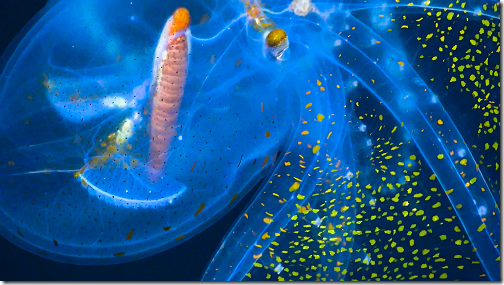 Sometimes Nature is just amazing. But I'm sure what the 'carrot' is all about.
And here's a neat video to go with it.
---
Thought For The Day:

Every girl is beautiful. Some just take more alcohol than others to see it.