Daily Archives:
July 22, 2021
Jan has been scouring YouTube videos for ideas about what to do and see in Branson this December. Besides Yakov Smirnoff and SIX, we had also wanted to see Jim Stafford, but it looks like he's taking Christmas.
We want to see the Toy Museum and the Dinosaur Museum, and also do a Dinner Cruise on the Branson Belle. We already did the Dolly Parton Stampede in Pigeon Forge, plus Jan's not real big on the whole rodeo thing, so that's out.
We've done Duck tours all over the country, so despite the tragic occurrence back in 2018, we wanted to do one here. And we had heard that the tours had been resumed with new boats, but it turns out that they've now been delayed and won't start up until March 2022.
According to the web, when they do start back up they'll be using this new ducks.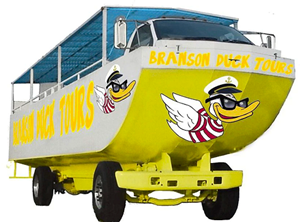 Called Hydra-Terra's, they're so filled with foam that the Coast Guard rates them as unsinkable. Of course I seem to remember another boat described that way.
I kind of wonder though about how well this thing will move through the water with all that undercarriage hanging down under there, compared with the original ones like this.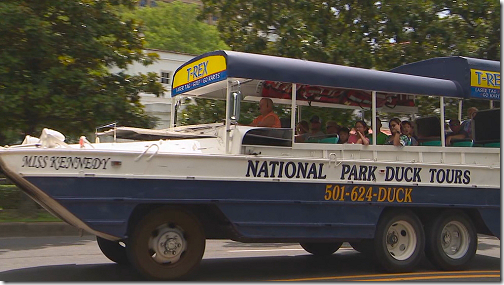 So anyway, we looking for suggestions for shows, attractions, etc., I.e. your favorite must-see's.
Yesterday I posted my new new 'Make Texas A Country Again' shirt. Well Jan has a new one too. And it combines two of her favorite things.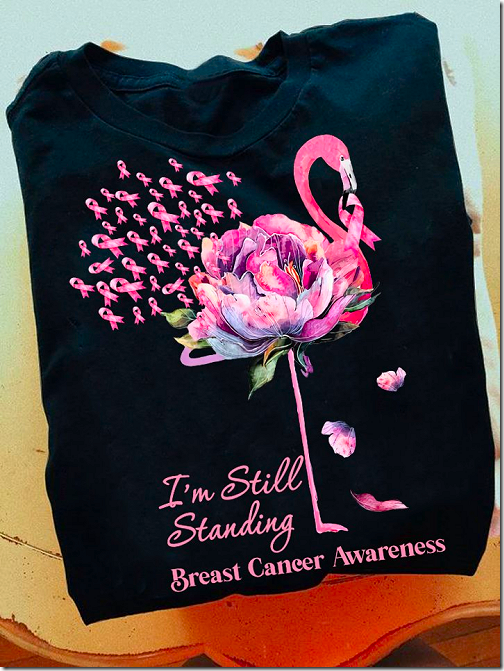 Her love of flamingos and her survival of breast cancer in 2014. A really bright and colorful shirt. Jan loves it.
Our friend Barbara Cutsinger told us that there's actually a "The Catch" restaurant up in the Almeda Mall area, not too far from us. So we'll have to check it out soon.
One thing I forgot to mention about our meal at the one up in Conroe when we met up with Debi and Ed, was that they have free frozen margaritas, in 4 different flavors. And unlike most of these slushie machine margaritas, these actually had alcohol in them. And not just the usual 'few' drops. But enough to give you a definite 'buzz'.
I mentioned yesterday that our old Alvin Opry friend Leighan Cortes was killed in a traffic accident while vacationing in Germany with her father.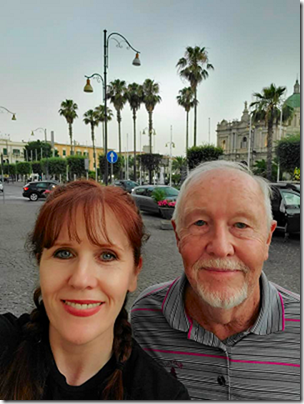 Well, even sadder, it turns out that her father, shown with her here, was also killed in the same accident.
Our prayers and sympathy's go out to the family.

---
Thought For The Day: