Daily Archives:
July 4, 2021
While we were outside with our coffee this morning, we made what I hope is the final addition to our sticker collection.
When we were over in Gulf Shores we made our usual stop at the Ron Jon Surf Shop in Orange Beach and got one of their stickers for our Jeep.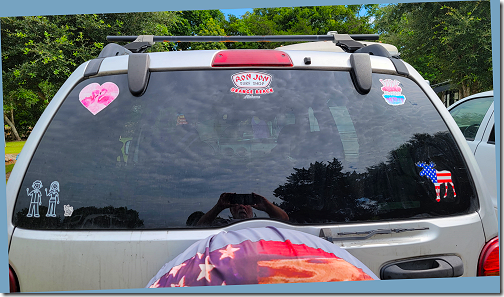 Unlike a lot of places, Ron Jon's give these away free, which is why you see them everywhere. And now on our Jeep.
Ron Jon's also has kind of a personal connection for Jan and I. On one of first dates we drove over to Cocoa Beach to check out their store. I had used a couple of their boards for several years, so I wanted to see where they came from.
Now back then, Ron Jon's was a small, narrow storefront, basically a double-wide aisle with surfboards propped up side by side down the way.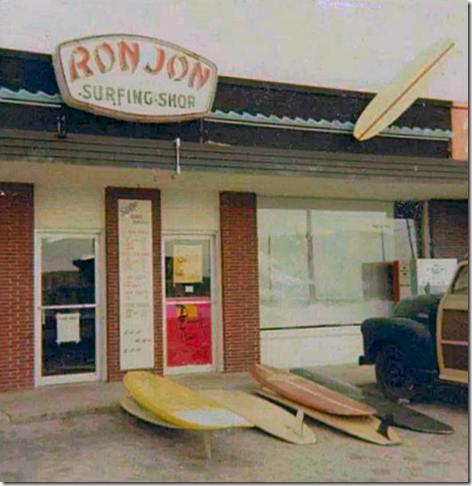 And I was told that if you said the magic word, you could buy pot in the back room. And I think the word was 'pot', though I never tried it.
Of course, now Ron Jon's is big-time conglomerate with the Cocoa Beach store now covering a full block of prime beach real estate.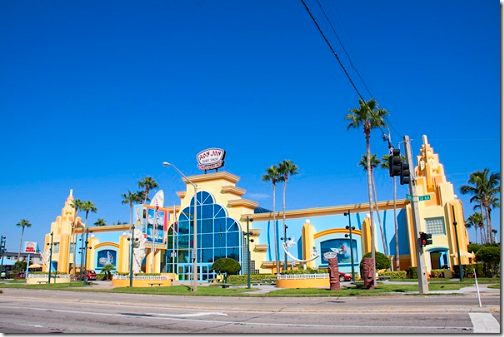 And of course, now they've got locations all around the world, and even several vacation resorts.
About 2pm I set up the cooler and, after stacking the rib packs inside, I filled it up to the immersion cooker water line using the 130° water from the rig.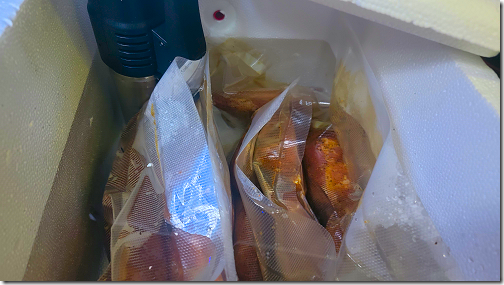 According to the InkbirdSmart's control panel, the water temp dropped down to about 110° due to the cold bags of ribs. But I was surprised at how quickly the water temp started to rise, and in less than 30 minutes, the temp had reach 150° and the 24 hour cycle countdown started.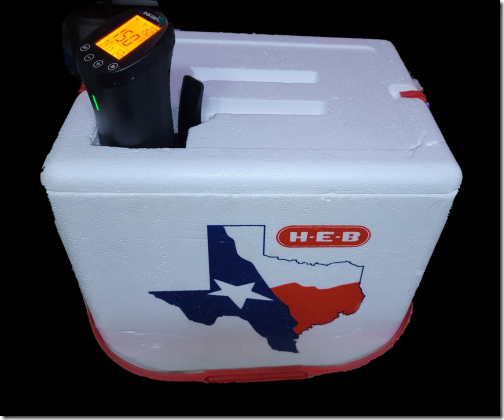 So our meal should be done about 2:45pm tomorrow afternoon. Yum!
Right after I got things started, we headed over to our local Denny's for our Ultimate Omelets. Then coming home we made an unplanned stop at Cowboy Coffee here in Santa Fe. I say 'unplanned' because normally they're closed on Sunday, and especially on a Holiday Sunday. But not wanting to pass up a chance for Cowboy's coffee, we pulled in. Turns out this was a one-time thing, opening from 12pm to 4pm, since it seems a lot of people were out and about, and stopped by just like us.
And when we left, we had our Cold, Blended Sugar-Free Hazelnut Lattes, a copy of the Constitution and Declaration of Independence, and a bunch of sparklers for our own celebration tonight.
A nice surprise.
---
Thought For The Day: