Daily Archives:
July 1, 2021
Ramping up to our debut sous vide cookoff, I decided to do a test drive this morning to check things out and be sure it was all working right.
I filled the Styrofoam cooler to the cooker water line and then plugged in the Inkbird cooker.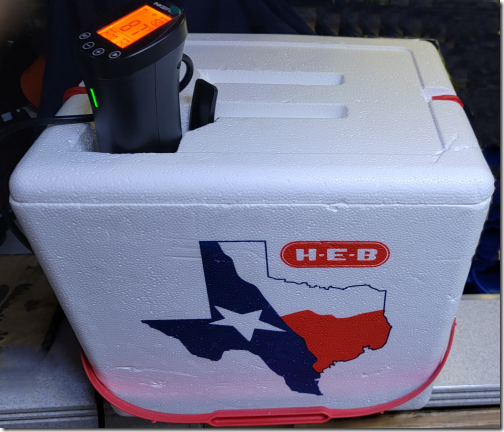 Though it has a control panel on the cooker itself, I used the phone app to set the desired temp to 150° and the cooking time to 24 hours, the settings I've decided to use for our ribs, and clicked the Start button.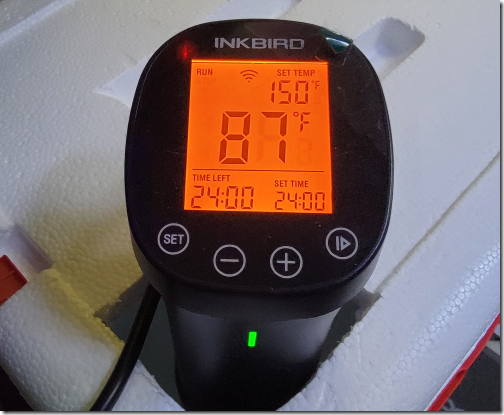 Starting at about 81°, within a couple of minutes it was at 89° and climbing.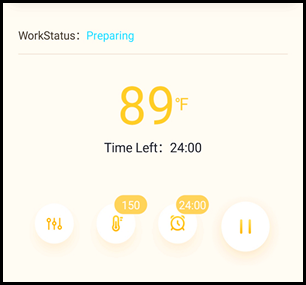 It only took about 50 minutes to reach the 150° mark and start the 24 hour cooking cycle.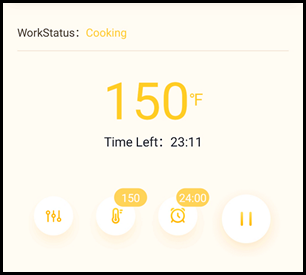 Since we were just leaving the rig when it hit 150, I let it run for about 45 minutes before I shut it off via the phone app, while we were eating lunch at the East Star Chinese Buffett up in Clear Lake. And within a few minutes the temp had already started dropping.
Like most (all?) local places now masks were optional, and even the disposable gloves, required last time, were also now optional. But most people, though sans masks, used the gloves, as did Jan and I.
And the food was just as delicious as always.
Next, after a quick stop by the office for some Amazon stuff, it was on to the nearby Kroger to pick a prescription for Jan, our first refill since we joined Kroger's Prescription Club. And where the previous one at Sam's had been about $15, it was $6 today.
We had planned to make a WalMart stop on the way home, but found what we needed at Kroger so another stop eliminated.
Then coming home we made a stop at a local nursery along the I-45 feeder that we had noticed awhile back that had a number of bright pink bird-looking objects, i.e., flamingos mixed in with the peacocks, roosters, windmills, etc.
So we took a quick look and this guy came home with us.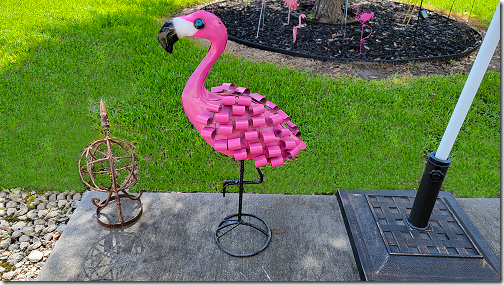 A worthy addition to Jan's Flamboyance.
---
Thought For The Day:

When I was young I just wanted to be older. What the hell was I thinking?