Daily Archives:
February 11, 2018
Please remember, Our RV Adventures is an Amazon affiliate. When you do your shopping through any of the Amazon links here, including the Search Amazon box in the right sidebar, it won't cost you any more, but we'll get a small commission on everything you buy. Just click on the Amazon link, then shop as usual. Thanks.
Plus, many of you are sharing our blog with others using the "Share this:" buttons at the bottom of each blog. Again, Thanks.
---
---
The Russians have too many Alexas on their various Olympic teams. The announcements of these names keeps turning on OUR Alexa, making her light up and ask what we want . . . over and over again.
Make it stop!
After a cold,damp, overcast morning, Jan and I headed up to Clear Lake a little before 4pm to have dinner once again at Cheddar's, pretty much our favorite 'comfort food' establishment.
Jan got her usual Key West Chicken and Shrimp, with Green Beans and Carrots,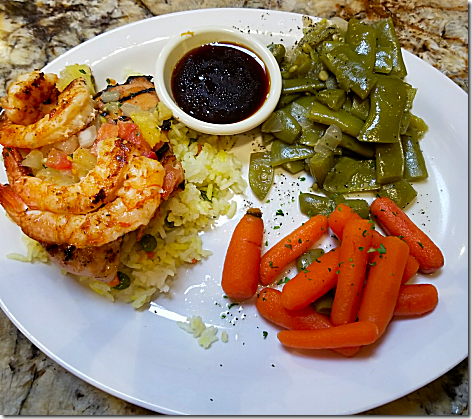 while I followed up on her theme of Green Beans and Carrots with my Veggie Plate, and a croissant, of course.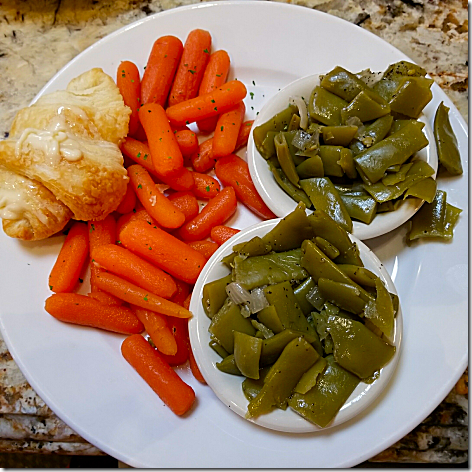 After dinner we drove by Chris' house to say Hi and pick up our mail, and then it was on to the nearby Krogers to get gas. It's nice to see the price starting to creep back down, but unfortunately a lot slower than it went up.
---
---
I was reading recently about two guys that had been arrested for stealing a gold bar for the Mel Fisher Museum in Key West, FL. Apparently in 2010 they smashed a display case and took off with this $550,000 gold bar.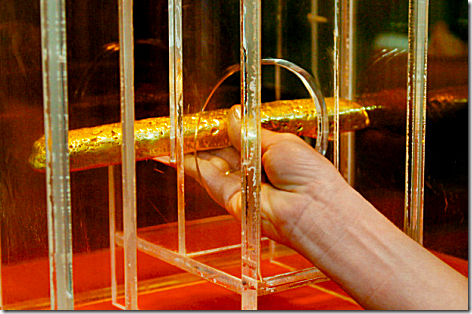 Although they caught the guys seven years later, they've never recovered the gold bar. Probably because it was quickly melted down, though I guess it's possible that it was sold to a private collector.
Jan and I visited the Mel Fisher Museum in 2009 when we were RV'ing in the Keys. We both held this bar at one point, but Jan got an even bigger thrill.
A lady at one of the counters was unpacking a box of new gold artifacts and asked Jan if she wanted to hold one. A gold coin about the size of a silver dollar, the lady said that yesterday it was on the ocean floor.
Jan said the coin was actually hot in her hand and it made a real impression on her.
Just think how hot the stolen one would be.
---
---

Thought for the Day:
Maybe Monday doesn't like you either.
adfadf