Daily Archives:
February 13, 2018
Please remember, Our RV Adventures is an Amazon affiliate. When you do your shopping through any of the Amazon links here, including the Search Amazon box in the right sidebar, it won't cost you any more, but we'll get a small commission on everything you buy. Just click on the Amazon link, then shop as usual. Thanks.
Plus, many of you are sharing our blog with others using the "Share this:" buttons at the bottom of each blog. Again, Thanks.
---
---
Another overcast, cold, damp day here in Santa Fe, TX. And too overcast, cold, and damp to go outside and take down the last awning.
A little after 4pm Jan and I headed out for dinner, this time at our local favorite, Pho20 Vietnamese.
Lately we've kind of standardized our order with the House Crunch Salad with their home-made Miso Dressing and Tempura Crunchies.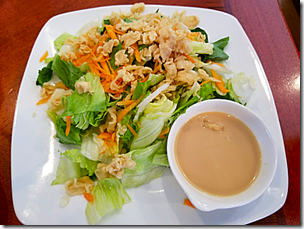 Then Jan got a couple of their Shrimp Spring Rolls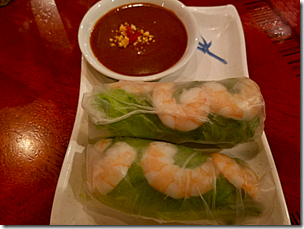 while I got one Shrimp Spring Roll and a small bowl of their very fragrant Won Ton Soup.
---
---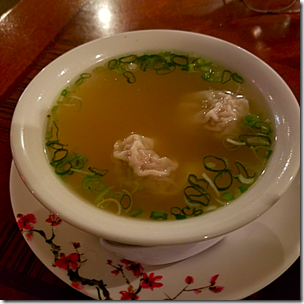 Although it's not my favorite soup, Hot & Sour is, I've had Won Ton a number of times over the years, and this is the best I've ever had. The flavor of this broth is just amazing.
One thing that makes Pho20 so special is everything is made and cooked to order. Even things like Fried Egg Rolls are rolled and fried when you order them, as well as the lettuce for the salads is shredded right before it's served.
All fresh, all delicious. If you're in this area, check it out.
Before heading home we made a detour to the nearby Taco Cabana to pick up some tacos to go. One was for Jan's late night snack.
Because of her procedure/anesthesia tomorrow afternoon, she can't eat after midnight tonight. And then she won't be able to eat again until late tomorrow afternoon. By that time her blood sugar will be very squirrelly. So a nurse suggested that she have a snack right before midnight.
Hence, the soft chicken fajita taco.
I also picked up some steak tacos for dinner tomorrow night if Jan doesn't feel like going out. Although we may also pick something on the way home from the hospital. We'll see.
Tomorrow morning we have to be at the hospital at 11am for Jan's 1pm Laser Lithotripsy, luckily not as early as last Friday's 8:30am Pre-Op appointment.
Tomorrow's a busy day.

---
---
Thought for the Day:
You hear about separate beds or even separate bedrooms saving a marriage. That's BS. Separate pizzas is the key to happiness. Trust me on this.
dfgsdfg