Daily Archives:
February 27, 2018
I spend the morning finally getting a chance to install my new LED headlights. And after a small glitch, it went really smooth.
---
---
The headlight units came out pretty quickly once I had the correct size socket.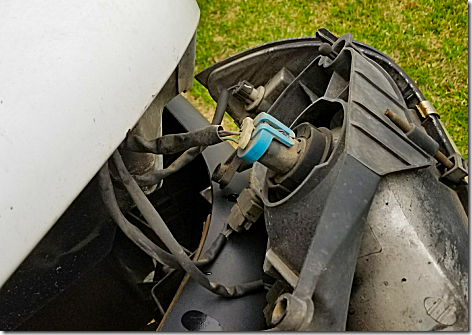 Then the old bulb came out and I was ready to install the new one.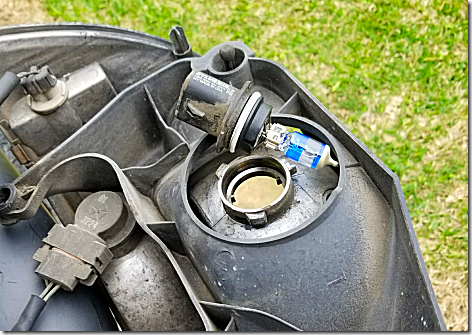 But here is where the glitch came in. The locking ring that holds the bulb in place would not fit over the fan unit. Digging into the footnotes in almost too small to read manual, I found that I had to disassemble the bulb unit by removing the O-ring and two small screws.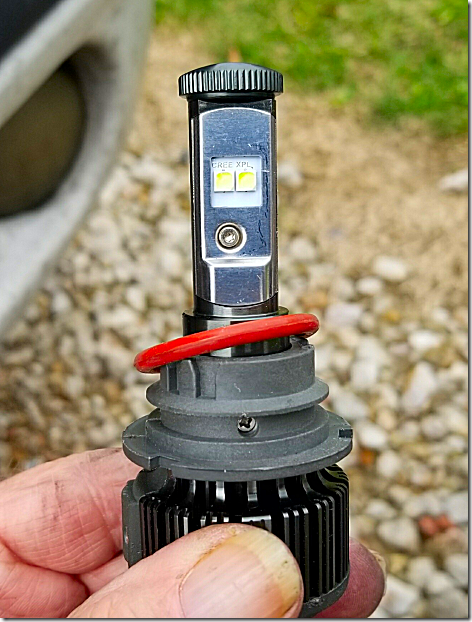 This let me place the locking ring between the fan and the bulb and mount it in the headlight unit.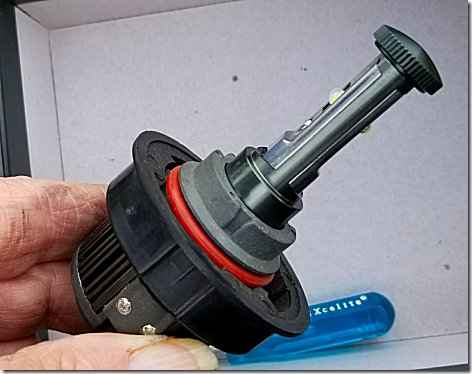 Once I got the headlight back in place I turned on the headlights and took a look.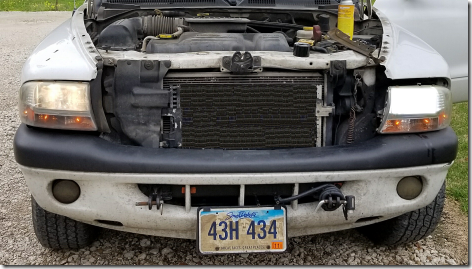 The difference between the old and the new was amazing, and the photo doesn't really show the difference. It actually hurt my eyes to look directly into the new one.
Since I now knew the trick, the 2nd light only took me about 10 minutes to finish it up, and I was done. Unfortunately it'll probably be a few days before we can try them out at night.
---
---
While I was outside I took care of a few other things, like checking the truck's oil and water, finally installing the rig's 2018 tag stickers, and digging out my water heater cleaning wand, so I can flush out our water heater in the next few days.
Later, about 2pm, Jan and I headed out for the afternoon. Our first stop was for linner at the Cheddar's in Webster, a local favorite of ours. Jan got her regular Key West Chicken and Shrimp, and I got the Veggie Platter with a bowl of Chicken Tortilla Soup.
Great as usual.
Then it was on up to the I-45/Sam Houston Tollway interchange to check out a new RV Park. A few weeks ago, coming back from Brandi's in Katy, we look down from the high exit ramp from SHT onto I-45 south, we looked down and saw an RV park down there, a big one.
We were going to check it out coming back from Brandi's this past Sunday, but it was pouring down rain so we put it off.
Since the park is so new it didn't show up on any apps, so we didn't even know the name of it, which turned out to be USA RV Resort I-45, one of several that they own in this area.
Turned out to be a very nice park, with 157 all-concrete sites,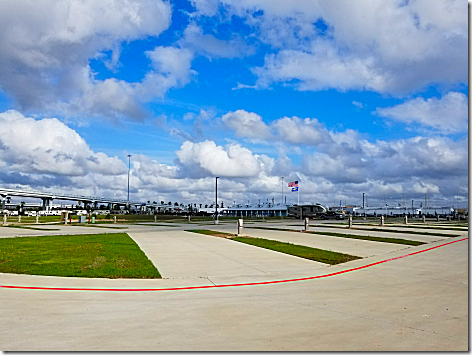 a lake, a pool, walking path,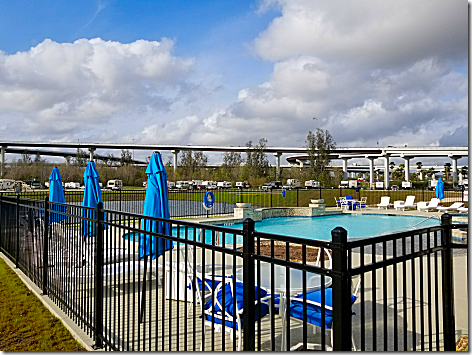 and a club house with a fitness room and a laundry.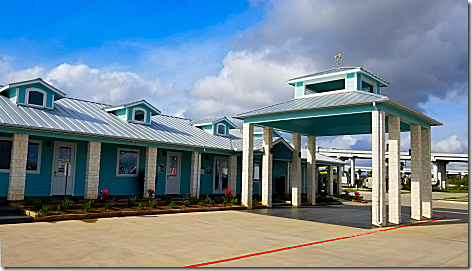 But with all these nice amenities comes a high price – $675 + Electric for the 50 x 20 Back-In Sites, and $795 + Electric for the 80 x 20 Pull-Thru Sites.
Yikes! That's almost twice as much as we're paying here.
Think we'll stay right where we are.
Our next stop was WalMart for a lot of stuff, and then down to Dickinson to see if they were doing work on the Monterey's that got flooded out in Harvey. The answer is NO.
Finally, coming back up to Victory Lakes, we made a stop at the El Pollo Loco there to pick up soups and salads for later meals.
Tomorrow Jan has what she hopes is her last checkup as part of her kidney stone episode.
Fingers crossed.
---
---

The Headline of the Day: Man with red sauce on face charged with meatball theft.
---
Thought for the Day: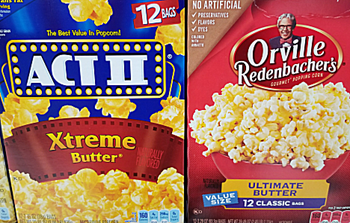 OK. How Do I Decide?