Daily Archives:
February 23, 2018
Please remember, Our RV Adventures is an Amazon affiliate. When you do your shopping through any of the Amazon links here, including the Search Amazon box in the right sidebar, it won't cost you any more, but we'll get a small commission on everything you buy. Just click on the Amazon link, then shop as usual. Thanks.
Plus, many of you are sharing our blog with others using the "Share this:" buttons at the bottom of each blog. Again, Thanks.
---
---
I spent the morning being sure I had all the tools I would need to install my new LED headlight bulbs tomorrow.
We finally headed up toward Brandi's about 2pm. with a stop along the way at PPL RV Sales to check out our friend Nick Russell's Winnebago Ultimate Advantage that he has for sale.
Then it was on to La Finca Mexican Restaurant only about 10 minutes from Brandi's house.
Jan had the Pollo Parrilla, a grilled chicken breast covered in really good stuff.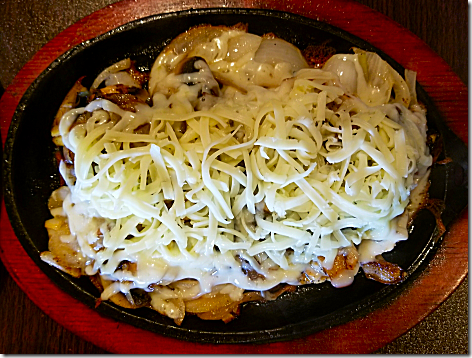 Somewhere under all that white cheese is a bunch of grilled mushrooms and onions on top of a large chicken breast.. YUM!
---
---
I had the Marcos Salad, a taco salad with really delicious beef fajita meat piled on top.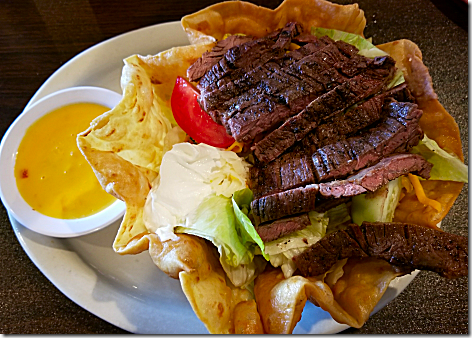 Really good.
Then it was on to the new nearby HEB that just opened about a week ago. Jan wanted to get the fresh fruit for the fruit salad she's taking to the Coworker's Get-together tomorrow night.
Notice that gas was $2.05 there, and only $2.00 over at the Buc-ee's, 10 to 15 cents cheaper than down in our area. Nice.
After we got settled in at Brandi's, I started setting up the new Dell laptop that was waiting here for me. And 'started' is about all I did with it. After the initial startup stuff, I got it on the house WiFi and it started downloading the Win 10 updates. That was about 7pm.
Now here are a little after 11pm, it's still going . . . very, very slowly.
---
---

Thought for the Day: A married man should forget his mistakes. There's no use in two people remembering the same thing. sfgsfg