Daily Archives:
February 21, 2018
Please remember, Our RV Adventures is an Amazon affiliate. When you do your shopping through any of the Amazon links here, including the Search Amazon box in the right sidebar, it won't cost you any more, but we'll get a small commission on everything you buy. Just click on the Amazon link, then shop as usual. Thanks.
Plus, many of you are sharing our blog with others using the "Share this:" buttons at the bottom of each blog. Again, Thanks.
---
---
As I told Jan when I got home this afternoon, I got a lot done at work today, but I didn't really accomplish anything. When she asked what that meant, I said I was busy doing a lot of different things but didn't really make any long-term headway toward any of my big projects.
It started raining about 4am, loud enough and heavy enough to wait me up, and it keep coming down just about all day long. According to my rain gauge it's total over 4 inches in the last 24 hours. And more to come.
My new LED headlight bulbs came in today but I probably won't install them until this weekend when Jan and I are up in Katy puppy-sitting for Brandi.
Since they're a little larger than the standard bulbs, they're in two pieces with a plug in the middle to make it easier to get them mounted and plugged in.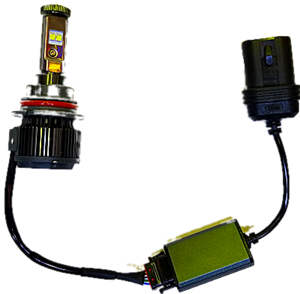 Cougar Motors 7200 Lumen Headlight bulbs
I'll let you know how it goes.
---
---
The reason we're dog-sitting is that Brandi, Lowell, and Landon are heading up to the Dallas area for a weekend at Great Wolf Lodge, a 600 room hotel combined with an 80,000 sq. ft. water park, all indoors.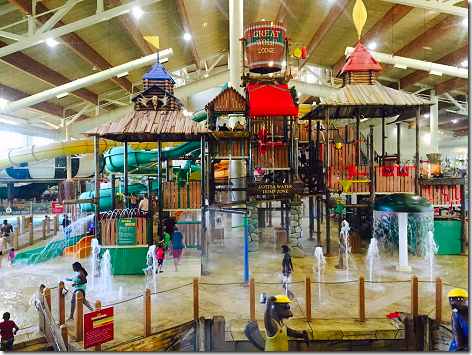 Looks like fun, and a great prequel to their DisneyWorld trip in the future.
Tomorrow Jan and I are meeting up with Chris and Linda to introduce them to our favorite Pho 20 for dinner. Really looking forward to it.
---
---

The Headline of the Day: China vows to crack down on funeral strippers
Yes, those kind of strippers.
---
Thought for the Day:
"In theory, there's no difference between theory and practice. In practice, there is." – Yogi Berra
dfgasf