Daily Archives:
February 16, 2018
First off, Jan wants me to thank everyone for all their get-well wishes. She's still having no pain, and getting her strength back after the procedure.
Work today consisted of the usual stomping out small fires, all taken care of, with the last one still smoldering.
---
---
The Shipping computer is supposed to be able to access the customer database on the Office Manager's computer so shipping addresses can be double-checked. But for some reason it's started running very slowly, taking a long time to pull up customer info over the network.
But other network data flows at the normal speed, and calling up the customer data locally runs just fine, so it's not the database itself. And I can copy files from one computer to the other with no problems or slowdowns. So why is the network only running slow on this connection.
As soon as I got back home from work we turned right back around and drove back up to Webster to have dinner at Floyd's Cajun Seafood, our local go-to place for seafood. And since it was Friday night and we didn't get there until about 5pm, we had about a 15 minute wait to get a table
Finally getting seated, we ordered our ice tea, and of course, a dozen raw oysters.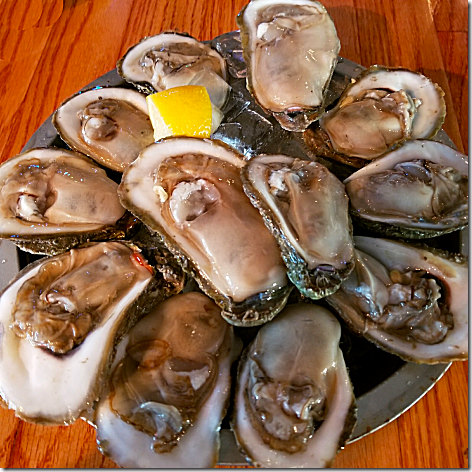 Then it was back to our usuals, with Jan getting the Grilled Catfish Filets with the Grilled Steamed Veggies.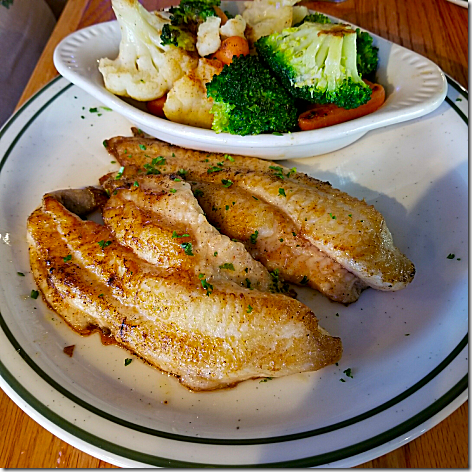 ---
---
As for me, in over 20 years of eating at Floyd's I've never eaten here that I haven't had a bowl of gumbo, and this time was no different. But after listening to Jan rave about the Grilled Steamed Veggies, I decided to give them a try as well.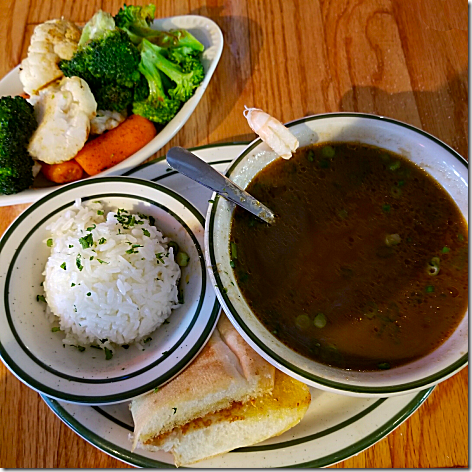 And Jan was right. I don't know what it is about grilling already steamed veggies, but they are so much better. Enough so that it will be my standard side dish from now on.
Finishing up we made a quick stop by WalMart for a few things before we headed back toward Santa Fe, with another stop at the HEB for gas. It's nice to see the price starting to come back down, now at $2.15. Much better.
When I was coming home this afternoon, I ended up behind this Ben Hur wanta-be.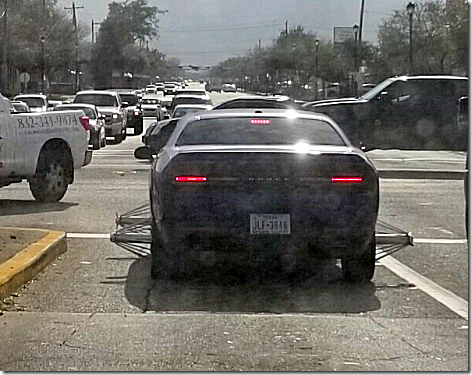 Certainly can't park too close to any curbs.
---
---

The Headline of the Day: Suspected cocaine smuggler had drugs in fake butt cheeks.
---

Thought for the Day:
"A man can fail many times, but he isn't a failure until he begins to blame somebody else." – William S. Burroughs
fgsdfgsdfg