Daily Archives:
December 3, 2019
Today was a day of errands, so we were out the door about 12:30pm, trying to get a bunch of last minute stuff done before we leave for NYC Thursday morning.
VERY early Thursday morning.
Like up about 3am, our car service pickup at 4:30, at the airport about 5, with our SW flight leaving at 6:40am. With a flight time of 3:15 minutes we'll get to LaGuardia at 10:55, losing an hour to the time change.
However our first stop this morning was Snooze for breakfast about 1pm. Then it was a stop by my client's to pick up some Amazon stuff that came in, and also drop off our Christmas Cards in our Outgoing Mail box.
Next was a WalMart stop for stuff, and then a quick hair trim at my barbershop. Jan then did a Target and Old Navy shopping stop for some outfit stuff. Then we were homeward bound.
When I mentioned yesterday about taking the rig up to the Cummins dealer up on the north 610 loop, several readers wondered why we didn't leave the rig there while we're in NYC. We kind of thought about it, and even my client suggested it. But there was just too much of a time crunch.
Trying to arrange an appointment, get the rig up there, getting a place to stay and leave our stuff t here would mean that we would be paying for a place for a week while we're gone. It just wouldn't work.
I did get some great info from reader Richard King who gave me the name and phone number for the RV Repair Manager at the Cummins place. Gives me a great place to start. But nothing's probably going to happen until after the first of the year.
Jan and I want to add a 6' x 8' storage shed on our RV site. But no one else has one here, and it seems like we remember something about that they're not allowed.
But it can't hurt to ask, right?
Right now he's got 3 empty sites out of 17, and the 5th Wheel next to us is leaving in a couple of weeks. Plus a lot of other resident RV parks in the area allow storage buildings.
So to help out his decision and show him what it would look like, I took this photo of the shed,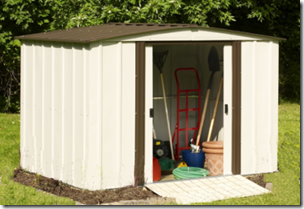 and this photo of our rig site,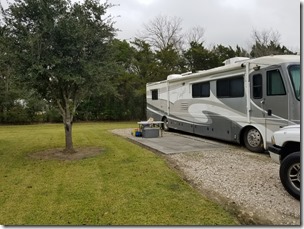 and put them together for this.]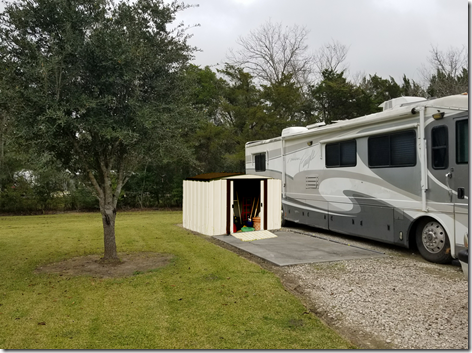 If I had wanted to take more time, I would have put an adjustment mask over the building to darken it down some so the brightness/contrast would match the rig photo more closely.]
I ordered Jan this new sweat shirt that, unfortunately, won't be here for our NYC trip,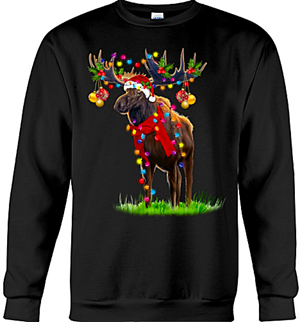 But Jan's really looking forward to it getting here.
---
Thought For The Day:
Want to know your family genealogy? Run for political office.
fgsdfg