Daily Archives:
December 9, 2019
Waking up to the expected rainy day,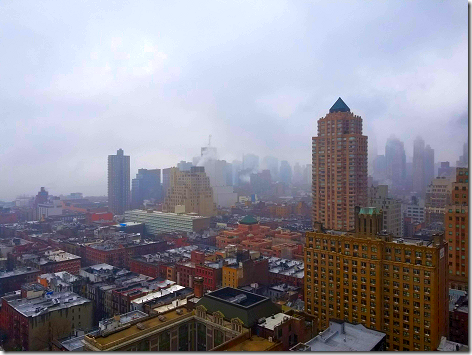 after another nice breakfast here at the hotel, we laid around the room for a couple of hours, waiting for The Met (The Metropolitan Museum of Art) to open. Then we Ubered over to the other side of Central Park to The Met.
There we made a beeline to the 2nd floor and the Nineteenth Century European Paintings area, Vincent Van Gogh, in particular.
Some of the display paintings we had seen before, in the traveling exhibit that visited Houston a while back. Others we had only seen as reproductions in museums in London and Paris.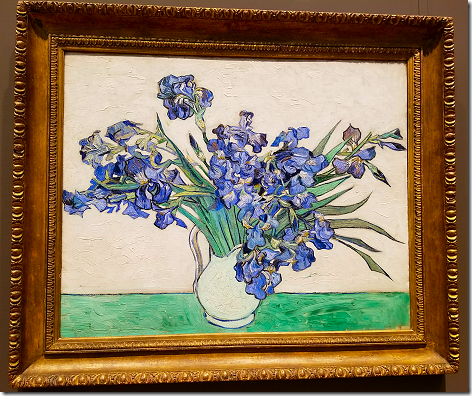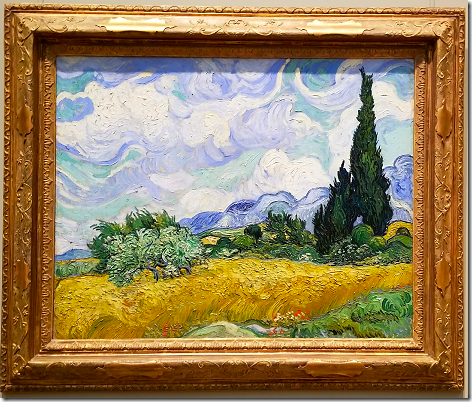 And of course, one of our two favorites, the other being Starry Night, Van Gogh's Self-Portrait in a Straw Hat.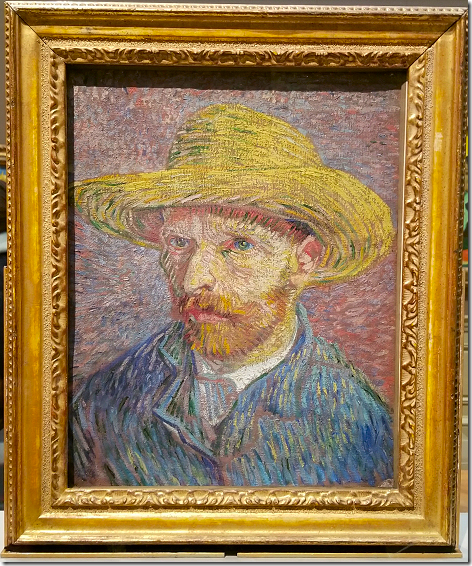 Starry Night is part of The Met's 16 work Van Gogh collection, but is out on loan right now.
Unfortunately Jan forgot to bring her T-Shirt, that pays homage to Van Gogh's Self-Portrait, his Sunflowers, and of course Jan's love of cats.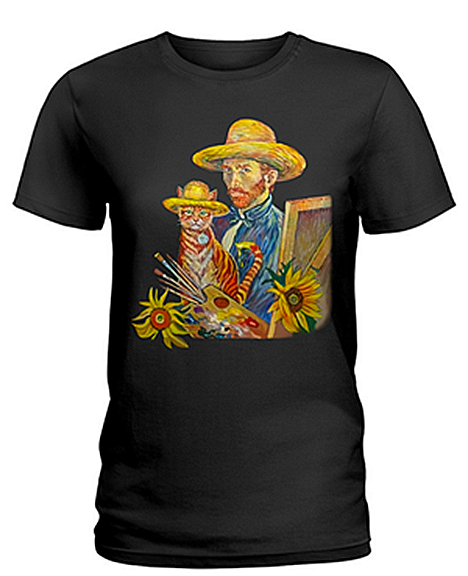 We also took in several other very interesting exhibits that I'll talk about in another blog.
Next up, we again took an Uber, this time over to Serendipity, a restaurant on Jan's long-time Bucket List.
I'll elaborate more later about our meal, but you can't eat at Serendipity without trying, or in this case, splitting one of their World-Famous Frrrozen Hot Chocolates, the Peanut Butter version.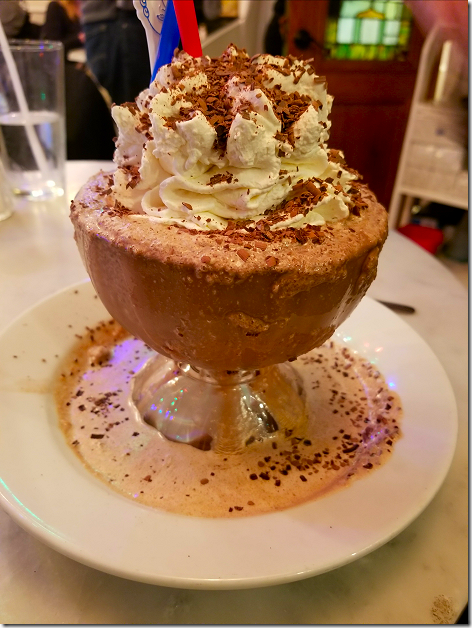 This thing is enormous, delicious, and both hot and cold at the same time.
WOW!
And after we took a group photo for the family at the next table, they took one of us.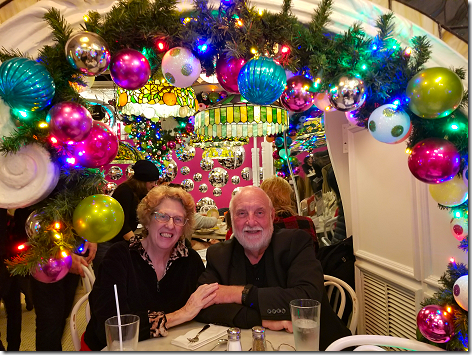 Tomorrow we've got about a half day left before we head back to Houston about 4:55, getting into Hobby a little after 8pm.
We've had a blast!
asdf